In association with
Alongside around 90 period Formula 1 cars racing, more recent F1 cars will take part in demonstration runs at the Silverstone Classic later this month.
Grand Prix cars from all seven decades of Silverstone's Formula 1 history will celebrate the circuit's 70th anniversary, and a special 'Legends of Modern Formula One' showcase has been added to the July 20-22 event's bill. Cars from the late 1940s to the early '80s will be racing in the HGPCA and Masters Historic F1 races.
A parade of ERAs, Maseratis and Talbots from Silverstone's very first International Grand Prix in 1948 will be joined by a selection of significant F1 cars from the last three decades.
These will include turbo, V8 and V10-engined machines as raced in period by world champions including Ayrton Senna, Jenson Button and Damon Hill.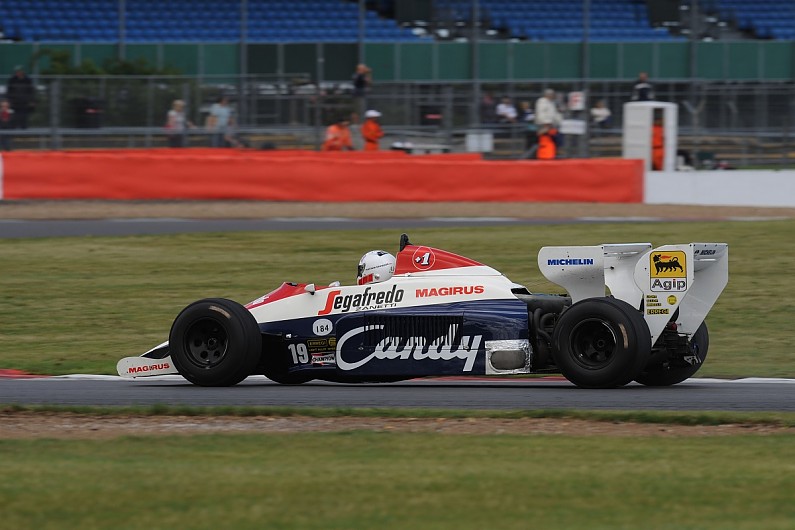 The collection ranges from a 1984 Toleman-Hart TG184 of the Senna era to a Ferrari-powered Sauber C30 from 2011.
Cars from BAR, Jordan and Lotus are also included for track demonstrations on Friday and Saturday.
"The addition of Legends of Modern Formula One ensures all seven decades of Grand Prix racing are well represented in our celebrations to mark the 70th anniversary of Silverstone's first Grand Prix in 1948," said event director Nick Wigley.
"In total, we will have close to 100 Grand Prix cars at this year's Classic - a very fitting tribute to Silverstone's remarkable 70-year milestone."