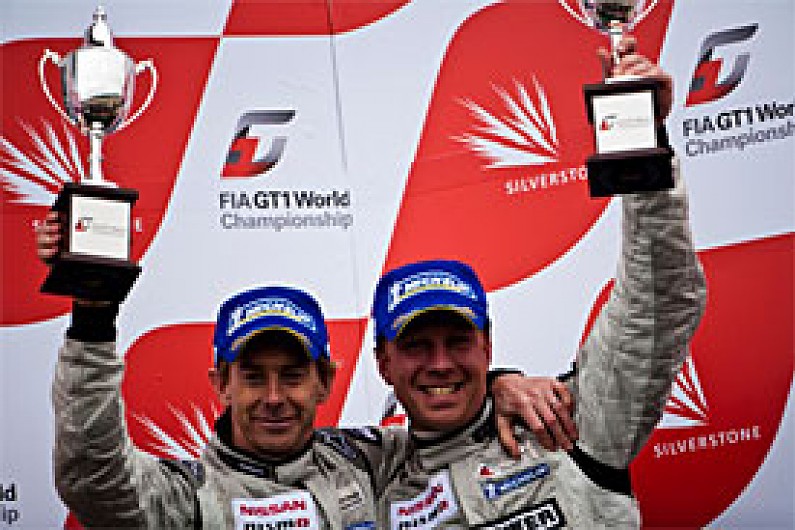 Warren Hughes and Jamie Campbell-Walter were presented with the Tourist Trophy, one of the most prestigious awards in motor racing, earlier this week.
In an event held at the Royal Automobile Club on Wednesday, the Sumo Power GT drivers received the trophy, acknowledged to be the longest standing perpetual trophy in the sport, having been presented since 1905.
Hughes and Campbell-Walter originally secured the Tourist Trophy on 1st May, when they won round two of the FIA GT1 World Championship at Silverstone.
"It's a real honour to be presented with the Tourist Trophy and to have my name added to the legendary list of winners that goes back as far as 1905," said Hughes.
"I would like to thank everyone who made this and our other successes this year possible. All in all, this season has surpassed our expectations."
Campbell-Walter added: "I have to thank the team for giving Warren and I the opportunity to win the Tourist Trophy - as well as thank the Royal Automobile Club for putting up this award.
"We've had a fantastic year and have now been presented with the most famous trophy in motorsport. You couldn't ask for a better way to round off the season."