Black Falcon Mercedes drivers Maro Engel, Yelmer Buurman and Luca Stolz have been crowned Blancpain GT Series Endurance Cup champions after a court ruling.
They have been awarded the crown after the penalty for a technical infringement in September's Barcelona series finale was downgraded by the Royal Automobile Club of Belgium's national court of appeal.
The lead Black Falcon Mercedes-AMG GT3 won the race to give its drivers the title, but was subsequently excluded for a homologation infringement involving the use of self-adhesive tape to seal part of the car's air-intake system.
The court upheld the findings of the series technical delegate and the stewards, but ruled that the disqualification should be withdrawn and the team instead be fined €5000.
It stated it accepted the team's defence that the addition of the tape "does not provide any advantage of performance" and that the punishment was disproportionate with the infringement.
The ruling also gives the German Black Falcon squad the BGTS Endurance Cup teams' title.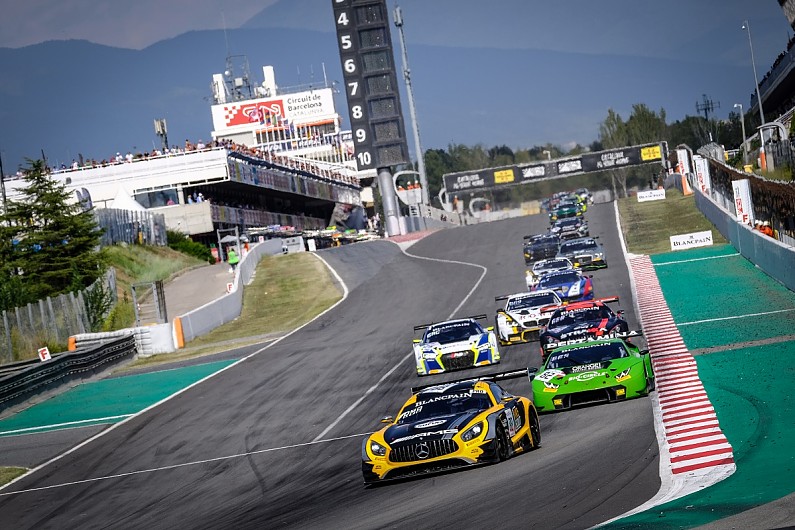 The revised penalty means that Auto Sport Promotion Mercedes driver Raffaele Marciello is deprived of a hat-trick of BGTS titles.
He wrapped up the overall BGTS title at Barcelona to go with the BGTS Sprint Cup crown he won with Michael Meadows and would have taken the Endurance Cup had Black Falcon's exclusion been upheld.