Le Mans 24 Hours class winner KCMG has become the first team to enter the 2018 GT World Cup on the streets of Macau in November.
The Hong Kong-based squad, which won the LMP2 division at Le Mans in 2015, will field a trio of factory-supported Nissan GT-R NISMOs in the GT3 blue-riband on the Macau Formula 3 Grand Prix undercard on November 17/18.
KCMG Motorsport, Nissan's representative in the Blancpain GT Series Asia, has yet to announce the identity of the drivers for its trio of second-generation GT-Rs fielded in the fourth edition of the GT World Cup.
Its roster in BGTS Asia includes Nissan Super GT driver and two-time Super Formula champion Tsugio Matsuda and Alexandre Imperatori.
It will be the first time that Nissan has been represented at the Macau GT blue-riband event since it gained 'world' status in 2015.
Ryuji Doi, head of KCMG Motorsport, said: "I am delighted to confirm KCMG's Macau GT World Cup entry so far ahead of the event.
"We are no strangers to Macau having run cars in a variety of categories there before, but our new official NISMO partnership allows us to embark on another really exciting opportunity there."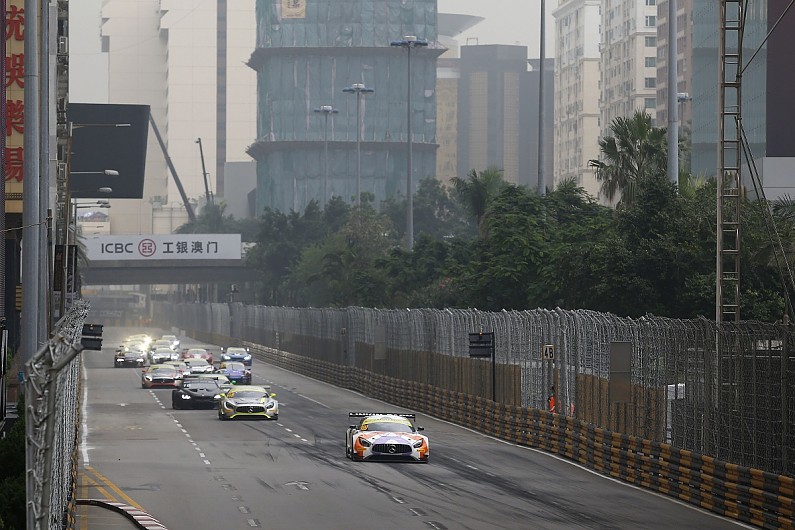 Benjamin Franassovici, who is again leading the Stephane Ratel Organisation's efforts to put together the GT World Cup entry, told Autosport: "Entries only opened last Friday and we've started with a mini-bang - we are expecting more big news soon."
Last year's World Cup, the first at which the entry was limited to platinum and gold-rated professional drivers, attracted 20 cars split between seven manufacturers.
Previous winners of the World Cup include Laurens Vanthoor and Edoardo Mortara.