Former FIA GT Championship title winner GruppeM Racing is the first team to commit to racing in the new-for-2017 Blancpain GT Series Asia.
GruppeM, which won the 2005 FIA GT2 title with Mike Rockenfeller and Marc Lieb as Porsche's factory representative, will field a trio of Mercedes-AMG GT3s in the six-date series set up by the Stephane Ratel Organisation.
The team founded by Hong Kong businessman Kenny Chen is moving over from the GT Asia Series, in which it fielded a pair of Porsche 911 GT3-Rs in its relaunch season in 2016 after six years of inactivity.
The first driver confirmed by GruppeM is sportscar stalwart Tim Sugden, who finished second in class for the team in FIA GT in 2005 together with Emmanuel Collard.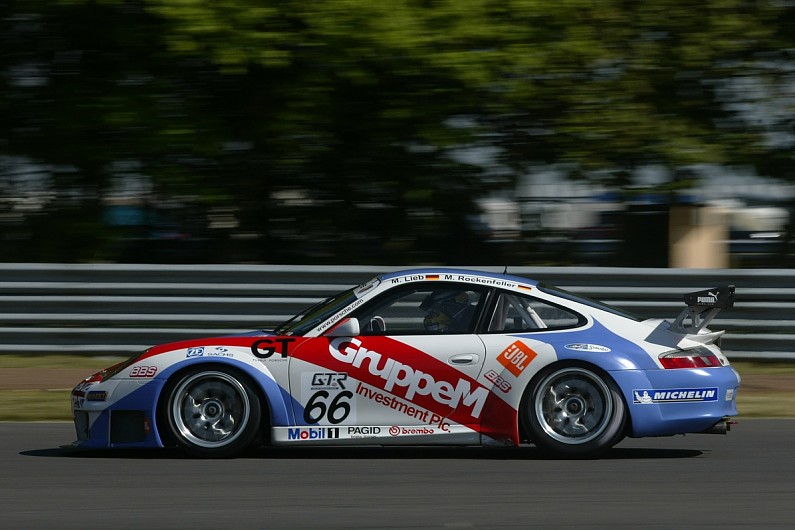 The Briton, who has also has a management role within the team, will be part of the line-up in two all-pro cars fielded by GruppeM in the new series, which kicks off at Sepang in April.
Sugden told Autosport: "Kenny is really ambitious and wants to do this properly and it looks like the Merc is a really good car."
GruppeM won the British GT Championship in its first season in 2004 with Sugden and Jonny Cocker in a Porsche run in conjunction with the Tech 9 squad.
It subsequently ran its own operation in FIA GTs in 2005 and then linked up with the French JMB Ferrari squad in 2006.
It competed in the Porsche Carrera Cup Asia in 2007-09, winning the title with Sugden in its first year.