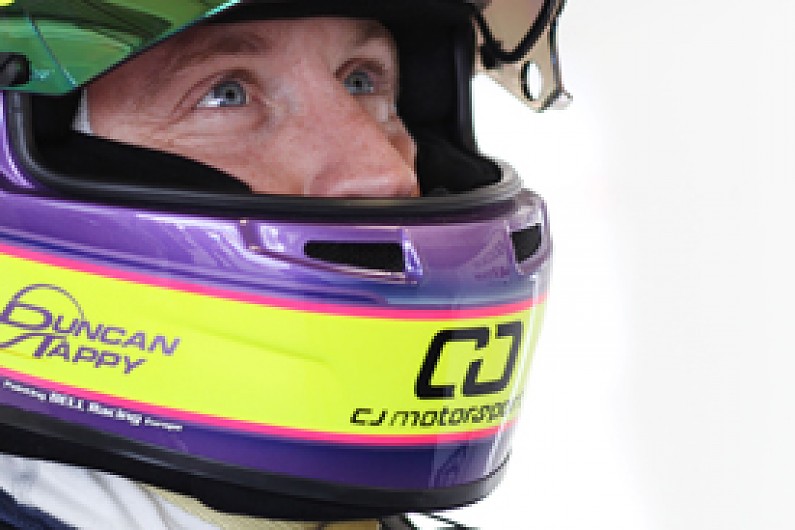 British sportscar driver Duncan Tappy is closing on a drive with Bentley in this year's Blancpain Endurance Series.
Tappy, who has raced Mercedes and McLaren machinery in the BES over the past two seasons, was among 11 drivers tested by Bentley and its M-Sport team for the three vacant seats in its second Continental GT3, but the only one to be invited back for a second try-out.
The 29-year-old tested at the Algarve circuit in February and also drove at last week's official Blancpain test at Paul Ricard.
Bentley motorsport boss Brian Gush, who confirmed that both its BES entries would run in the Pro class, said: "That's a good sign for Duncan, but we are still pretty open.
"We haven't put a deadline on a decision, but we need to to make those decisions in the next two weeks because the first race [at Monza on April 13] is only four weeks away."
Tappy was unavailable for comment.
The other drivers tested by Bentley were Alex Brundle, Ho-Pin Tung, Jamie Campbell-Walter, Stuart Hall, James Walker, Antoine Leclerc, Stephen Jelley, Michael Meadows, Paul Rees and Nico Muller.
Bentley has confirmed that Steven Kane, Guy Smith and Andy Meyrick, who gave the Continental GT3 its race debut at last December's Gulf 12 Hours in Abu Dhabi, will remain with the team.
Gush said: "We are very happy with them and they work well together; they showed that in Abu Dhabi."