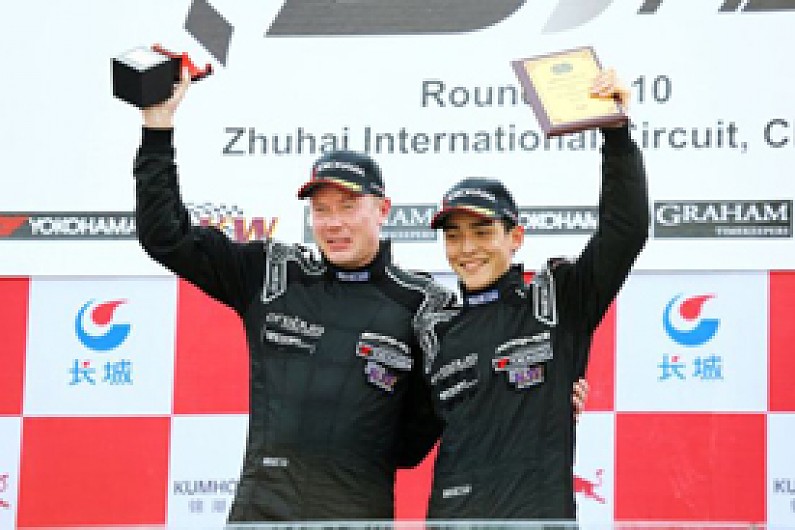 Double Formula 1 champion Mika Hakkinen claimed victory in his debut appearance in the GT Asia Series at Zhuhai.
Hakkinen, who is a Mercedes-AMG brand ambassador, won the first race of two at the wheel of the Erebus Mercedes SLS alongside up-and-coming driver Matthew Solomon.
The victory is Hakkinen's first in international motorsport since winning in the DTM for Mercedes at Mugello in 2007, though he did participate in the Zhuhai round of the International Le Mans Cup for the German marque two years ago.
The Finn was enthusiastic about mentoring 17-year-old Solomon, describing him as "a fantastically talented young man, and it was a pleasure for me to pass on useful tips and to see how quickly he was able to put into practice everything he had learnt."
Hakkinen and Solomon won the first race of the weekend from sixth on the grid, with the latter making the winning pass late in the race, while the duo had to be content with fourth place in the second encounter after a mistake by Hakkinen on the final lap.