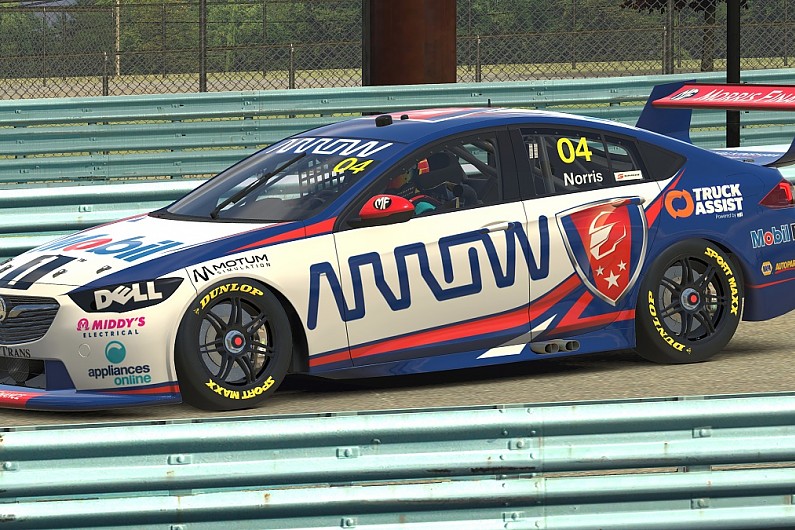 McLaren Formula 1 driver Lando Norris is among the wildcard guest entrants taking part in the latest round of Supercars' All Stars Eseries.
Norris joins the tin-top regulars for his Supercars debut in the fifth event of the virtual season at Spa, as Scott McLaughlin seeks to maintain his championship lead.
More from the world of Esports
Watch live coverage of the action on Autosport and Motorsport.tv.