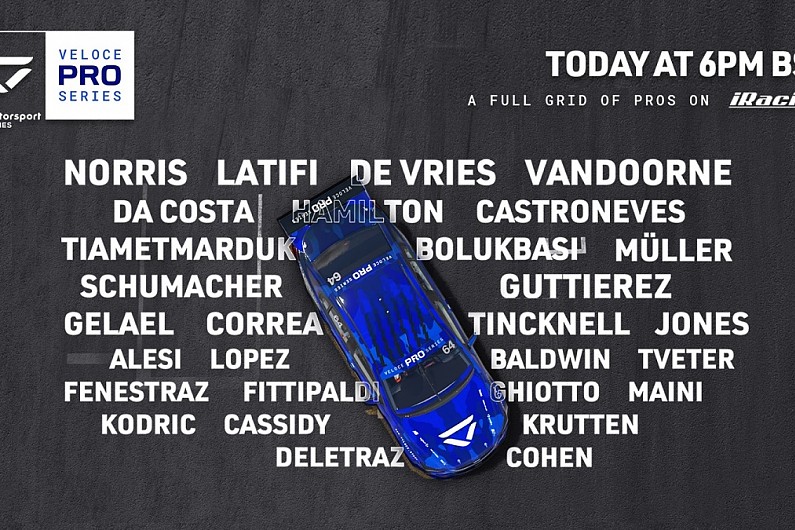 Veloce in association with Motorsport Games launches its new Pro Series Esports event on Sunday evening, featuring many star names from the world of motorsport.
After the resounding success of Veloce's #NottheGP Esports series on the official Formula 1 2019 game in recent weeks, a new series upping the level of simulation is coming up on Sunday evening.
More from the world of Esports
Featuring F1 stars such as Lando Norris and Nicholas Latifi, as well as the likes of Formula E's Antonio Felix da Costa and Stoffel Vandoorne and a host of other top-flight racing talent, Veloce's Pro Series event is sure to thrill.
Watch all the action live on Autosport.