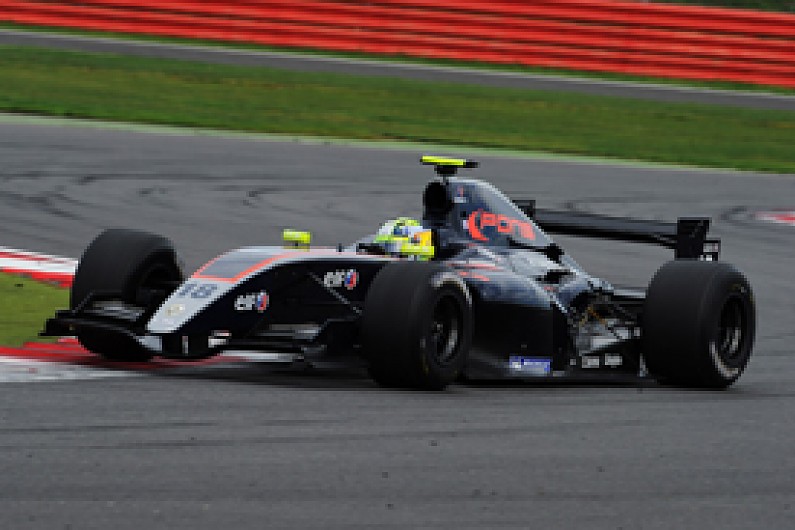 Pons Racing's Nick Yelloly has been disqualified from sixth place in Saturday afternoon's opening Formula Renault 3.5 race at Silverstone.
The British GP3 graduate's car was found to have only one kilo of fuel remaining in post-race scrutineering, instead of the regulation three kilos.
In his debut meeting in the category, Yelloly created a superb impression, outqualifying championship leader Jean-Eric Vergne to take sixth place on the grid, and comfortably holding the position to the chequered flag.
Pons Racing team manager Jordi Pons explained the exclusion: "We think the problem is with one of our fuel machines. We have one fuel machine per car and we put a safety margin of extra fuel in each one. The total weight yesterday was 731 kilos, and today it was 727kg.
"The scrutineers thought there could be a problem with our machine because when it is hot and cold there is a difference. We thought there could also be a problem with the fuel consumption of Nick's engine, but having spoken to Solution F they said that although Nick was using more revs and more fuel than [team-mate] Oliver Webb, the difference in consumption would only have amounted to two or three litres over the race.
"So we think the problem is with the fuel machine, as we put exactly 75kg of fuel in each car. We're very sorry for Nick as he has had an exceptional weekend on the first time that he has driven a World Series car. He said, 'Don't worry, tomorrow we'll have another chance and I'll get a better result.'
"But we're upset because it doesn't reflect well on our name. Tomorrow we will only use one fuel machine and we will also do a controlled test on another set of scales. We will also be giving him a bigger safety margin in additional fuel."
EPIC Racing's Sten Pentus is promoted to sixth place as a result of Yelloly's exclusion. Sergio Canamasas, who survived rolling his BVM Target car four times at Snetterton last week, picks up the final point in 10th.