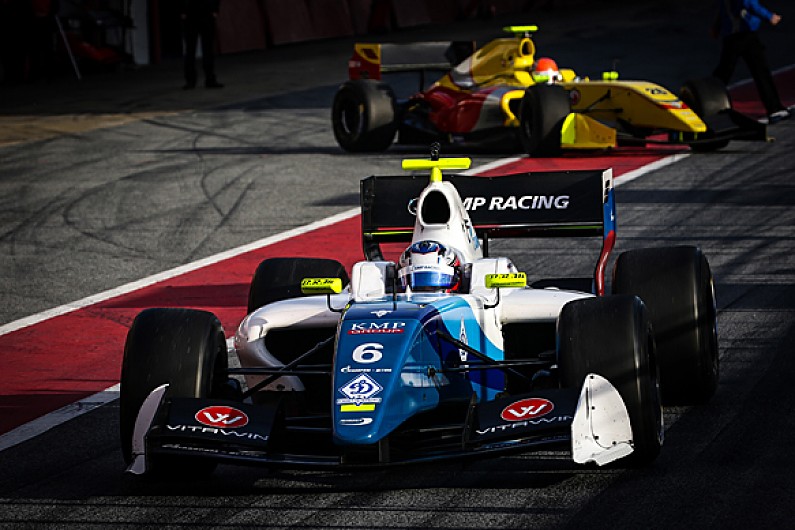 The Spanish-based Alesport Group, which owns Formula V8 3.5 promoter RPM, has been acquired by Dentsu Aegis, a network of nine global brands with headquarters in London.
Alesport was founded by Jaime Alguersuari Sr, father of former Toro Rosso Formula 1 driver Jaime Alguersuari, in 1975.
Alguersuari Sr will remain president of Alesport, and the sale is not thought to affect FV8 3.5.

ANALYSIS: How post-Renault 3.5 is shaping up
Andre Andrade, CEO of Dentsu Aegis Network Iberia and SSA, said: "We are delighted to welcome Alesport to our network today.
"Alesport's strong reputation and extensive experience is the perfect addition to Dentsu Aegis Network, further strengthening our portfolio and talent pool in Spain and importantly, extending Alesport's reach internationally.
"I am confident that the expertise of Jaime Alguersuari and his management team will further complement and strengthen our global offering in the important remit of sports and event marketing."
Alguersuari Sr added: Jaime Alguersuari: "In 1975, almost 41 years ago, I decided to devote my life to a dream project - the magazine Solo Moto, and a company now called Alesport Group.
"It has been a wonderful journey, full of challenges and where hundreds of times the impossible was made possible.
"I have been fortunate and privileged to have the tenacity, the strength and loyalty of Juan Porcar, and collectively we produced a dream factory which attracted hundreds of talented collaborators.
"Today, I have the certainty that through incorporating our heritage, emotions and professionalism with Dentsu Aegis Network, the dream factory will continue to strengthen and flourish the way it has for the last four decades."