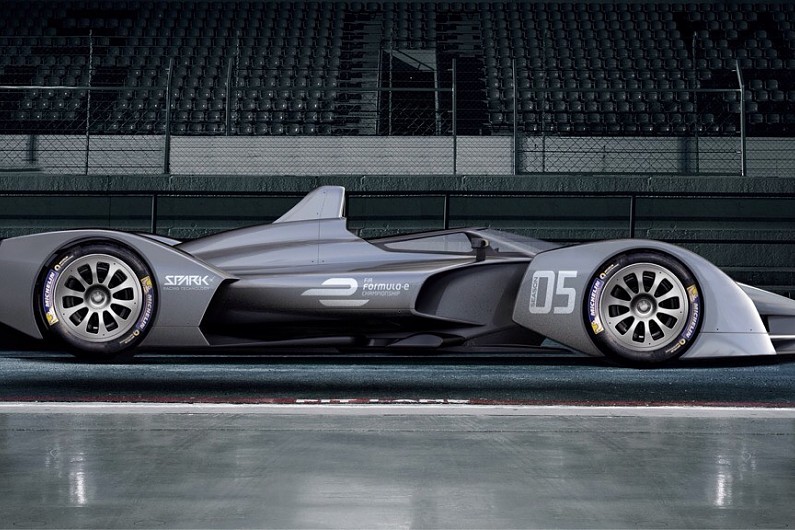 Spark Racing Technologies has released the first concept images of the next generation of Formula E machinery, set to deliver single-car races from the 2018/19 season.
Owned by ex-Renault Formula 1 team principal Frederic Vasseur, Spark has won the tender to continue to supply the championship's specification chassis.
Autosport's sister title Motosport.com understands the FIA will have a significant and direct involvement in the creation and development of the new car, which is due to be launched before the end of this season.
Spark will continue to work with technical partner Dallara on the project to be known as the SRT-05, with enabling a move away from car swaps the focus rather than speed gains.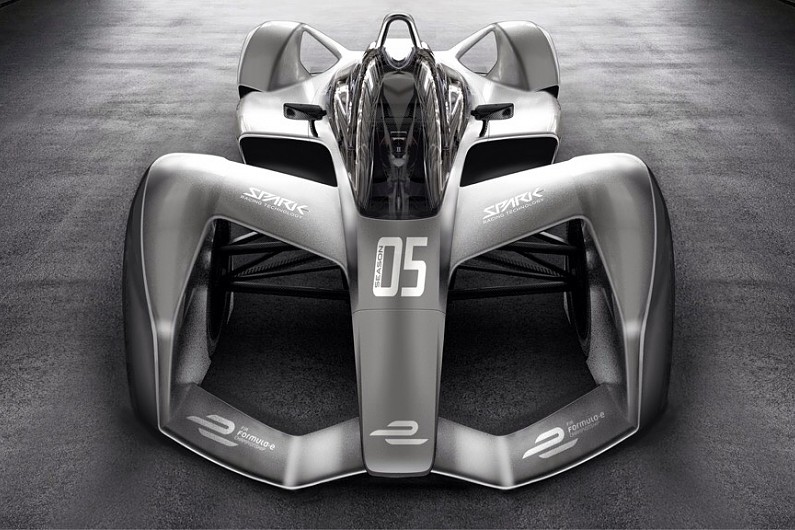 It is expected that the final car will look quite different to these renders, with teams known to have been shown separate and more-radical visuals in recent weeks.
An extended windscreen, similar to the F1 aeroscreen tested by Red Bull last year, is one of several new safety devices to be integrated.
The new chassis will feature more aggressive packaging, efficient aerodynamics and a lower weight, believed to be a reduction of around 40kg and achieved by using new materials.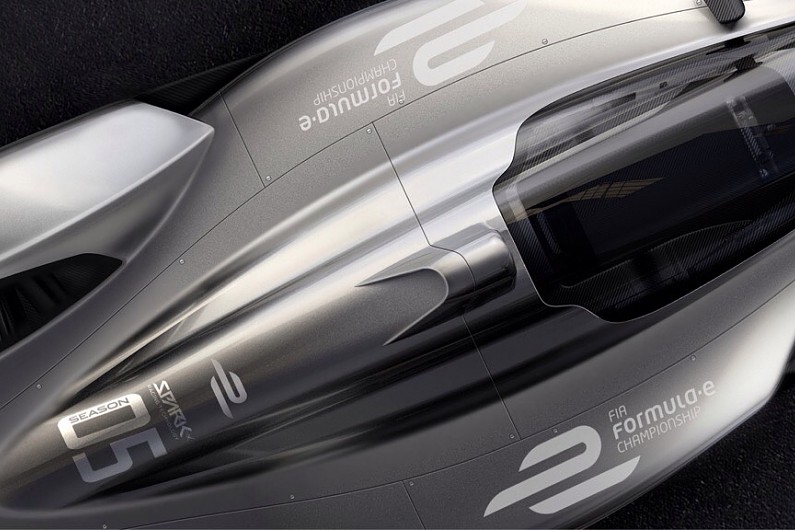 Weight saving is an essential part of the brief as the more powerful battery, to be supplied by McLaren Applied Technologies, is set to be heavier than the existing unit.
Increasing battery capacity from 28kWh to 54kWh and aerodynamic-efficiency gains are part of a push to eradicate car-change pitstops, with cars capable of running for at least 45 minutes.
Teams will be issued with more details about the design during next weekend's event at Buenos Aires.