German automotive firm ZF has entered into a partnership with the Venturi Formula E team that will lead to it taking over powertrain development for the 2018/19 season.
As part of the tie-up, ZF is supplying SACHS dampers for the Venturi VM200-FE-02 the Monegasque team will run in the 2016/17 campaign.
FE manufacturers are allowed freedom on the rear suspension as part of the packaging of the powertrain, which comprises the electric motor, gearbox and inverter.
ZF will help optimise Venturi's 2017/18 powertrain alongside developing the "entire" package for 2018/19, when the series will switch to single-car races.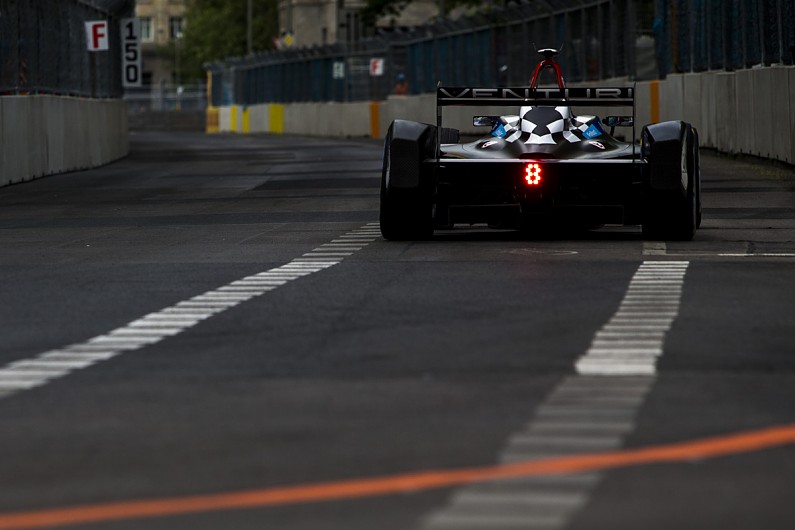 Venturi's chief technical officer Franck Baldet said suspension supply will have an immediate impact but the development of an all-new powertrain was the priority.
Baldet told Autosport: "What's fantastic is we can already start in season three and it's still a long-term programme.
"We will start with the dampers because we know the SACHS are a top-quality product, but it does not mean it's not involved in other aspects of the car.
"We are already using other technologies that ZF can provide to improve the overall performance.
"Our main focus is season five (2018/19) - they are helping us now, and for season four - because that requires designing a completely new powertrain.
"Venturi's expertise plus ZF's in electronics and mechanics will make a wonderful team to achieve the difficulties of completing a full race with one car."
The ZF Group has a number of existing motorsport partnerships, and is involved in Toyota's LMP1 programme, the Ducati MotoGP project and the DTM among others.