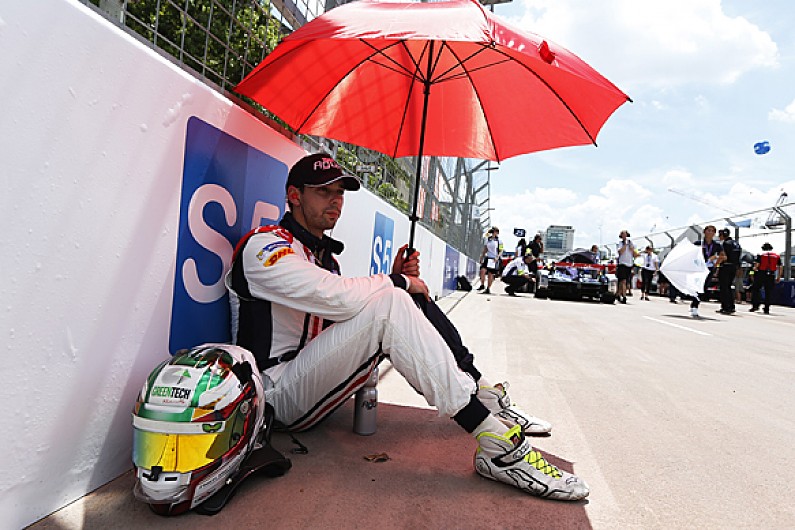 Team Aguri has dropped Nathanael Berthon from its Formula E driver line-up ahead of the Buenos Aires ePrix.
The team has not confirmed who will replace the Frenchman, though Autosport understands Salvador Duran is in the frame.
GP2 race winner Berthon leaves Aguri after a difficult three races in which he failed to qualifying higher than 14th.
Having scored points with an eighth-place finish on his debut in Beijing, Berthon then struggled in Putrajaya and Punta del Este, where he lagged behind team-mate Antonio Felix da Costa.
"We would like to thank Nathanael for his dedication to the team and wish him the very best in his future Formula E career," said team principal Mark Preston.
"We are carefully considering our options and will announce his replacement in due course."
Berthon said he was working to rejoin the series for his home race in Paris in April.
He added: "I am determined, more than ever, to continue my career in Formula E, and I would like to thank the Team Aguri for giving me a start in the series."
Duran contested all bar the opening round of the inaugural season with Aguri, scoring 13 points, and also tested with the team ahead of season two.
He began the season with Trulli but did not turn a lap in testing and had already lost his drive due to a "breach of contract" prior to the team's official withdrawal from the series before the race in Punta.