Formula E has added Long Beach to the calendar for its inaugural season.
The famous IndyCar and ex-Formula 1 street track takes the April 4 2015 date that had been listed for Los Angeles. Long Beach is in Los Angeles county, 25 miles from the city itself.
Formula E will use a shortened 1.6-mile track layout for its event, which takes place a fortnight before next season's IndyCar round there.
Long Beach mayor Bob Foster said: "Long Beach is proud to be among the elite group of international cities hosting the FIA Formula E Championship.
"The Long Beach ePrix will bring a new generation of race fans to the iconic streets of Long Beach."
Long Beach city council recently voted to extend its deal with IndyCar through to 2018, despite overtures from a group attempting to bring F1 back to the venue for the first time since 1983.
It will be one of two American events on the first Formula E calendar, forming a double-header with the Miami event scheduled for March 14 next year.
Leading IndyCar team Andretti Autosport is among the 2014/15 FE entrants, along with ex-IndyCar squad Dragon Racing.
LONG BEACH FORMULA E TRACK LAYOUT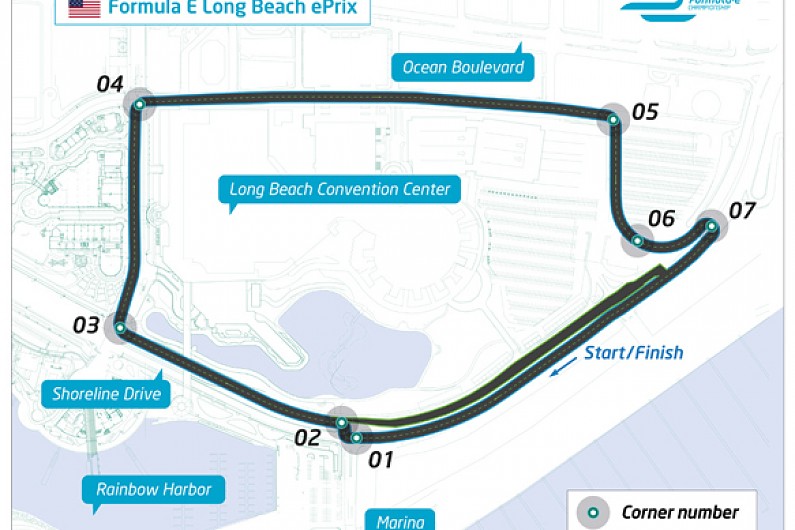 Formula E calendar

 1. Beijing, China             September 13, 2014
 2. Putrajaya, Malaysia        October 18, 2014
 3. Punta del Este, Uruguay    December 13, 2014
 4. Buenos Aires, Argentina    January 10, 2015
 5. To be announced            February 14, 2015
 6. Miami, USA                 March 14, 2015
 7. Long Beach, USA            April 4, 2015
 8. Monte Carlo, Monaco        May 9, 2015
 9. Berlin, Germany            May 30, 2015
10. London, UK                 June 2, 2015