Jenzer Motorsport has signed Argentinian driver Giorgio Carrara to replace Artem Petrov in the FIA Formula 3 squad from this weekend's Red Bull Ring round.
Carrara - who holds a Swiss racing license - competed in Italian and German Formula 4 with Jenzer, taking three podiums on his way to seventh in the Italian championship last year.
He has competed in Spanish F4 during 2019 and won all three races in a one-off appearance at Paul Ricard.
Carrara replaces Petrov in the Jenzer team, who did not compete in Paul Ricard last weekend, with the squad citing financial reasons for his absence.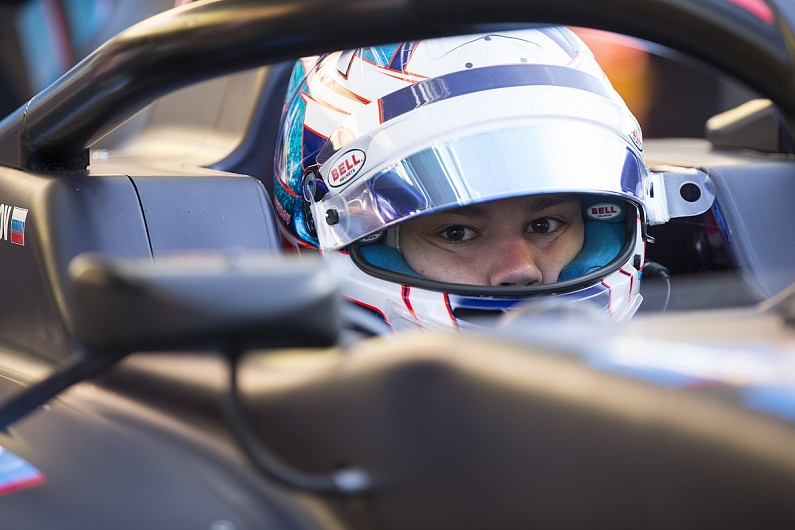 Petrov scored a best finish of 18th in the opening weekend of the season, the first event since European Formula 3 and GP3 Series converged to form the FIA Formula 3 Championship for this year.
Carrara joins Red Bull-backed Yuki Tsunoda and German Andreas Estner in the team. Tsunoda has impressed in the championship to date, taking a pair of top 10s in Barcelona, before scoring seventh from 27th on the grid in the first race of the weekend in France.
He lies 11th in the points' standings.