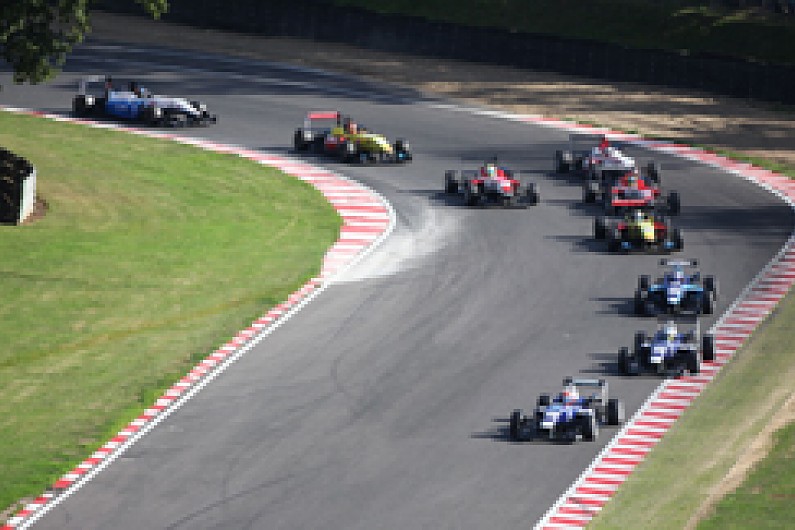 British Formula 3 organisers have banned some aerodynamic aids from older-spec cars to equalise them with the current Dallara F312.
Both generations of chassis will compete alongside each other in the main class in 2014, but the older Dallara F308 is widely considered to be faster.
British F3 teams group FOTA sought recommendations from Dallara in order to equalise the aerodynamic performance of the two generations of car, which will run to the same 550kg minimum weight limit.
Anyone running the Dallara F308 or similar-age Mygale will have to remove the front barge boards and bridge wing, the strakes from under the front wing, and the flip-ups in front of the rear wheels.
The series has also introduced an Invitation class and a National C class.
The Invitation class, which will not award points, will be open to cars not conforming to any existing class, and will allow current cars running new-spec FIA engines as raced in the F3 European Championship.
The National Class is for pre-2008 cars such as those used in the MSV F3 Cup, for which entry fees will be just over half the cost of those for competitors running newer machinery.