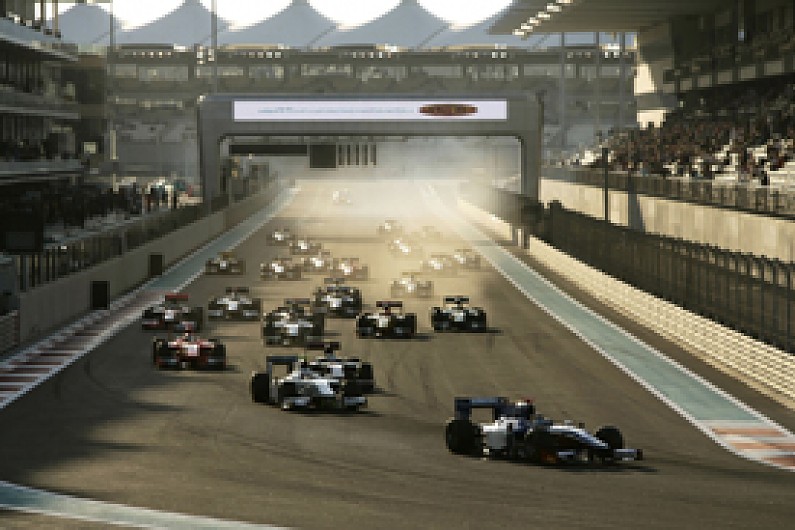 GP2 will make its debut on the Singapore street circuit as part of its expanded 2012 calendar.
With the championship dropping its winter Asia series in favour of adding more non-European rounds to the main schedule, the 2012 GP2 calendar will feature a record 24 races across 12 events.
The season kicks off as part of the Malaysian Grand Prix bill - the first time that the main GP2 series has raced at former GP2 Asia venue Sepang - before back to back events at Sakhir, the first supporting the Bahrain GP, the second a standalone meeting one week later.
GP2 then appears at all the European Formula 1 GPs before concluding in Singapore.
Series chief Bruno Michel felt the schedule achieved a good balance of international racing and affordability.
"GP2 being the natural and logical path to Formula 1, it is imperative that our calendar carries as many F1 tracks as possible, including tracks outside Europe, which is why we added Bahrain, Sepang and Singapore this season," he said.
"However, the Series has also to remain affordable, therefore we did not want to add more overseas circuits.
"Racing on 11 F1 tracks in 2012 with a car close to F1 in performance and using the same tyres, GP2 drivers will gain as much experience as possible which will enable them to be immediately competitive in the next category as previously demonstrated by all our graduates.
"We have also made sure that we remain affordable by working together with our partners in order to keep down freight and spare parts costs."
The season will begin with tests at Jerez from 28 February to 1 March and Barcelona from 6-8 March.
2012 GP2 calendar:

Date                Venue
23-25 March         Sepang, Malaysia
20-22 April         Sakhir, Bahrain
26-28 April         Sakhir, Bahrain
11-13 May           Barcelona, Spain
24-26 May           Monte Carlo, Monaco
22-24 June          Valencia, Spain
6-8 July            Silverstone, Great Britain
20-22 July          Hockenheim, Germany
27-29 July          Budapest, Hungary
31 Aug-2 September  Spa-Francorchamps, Belgium
7-9 September       Monza, Italy
21-23 September     Marina Bay, Singapore