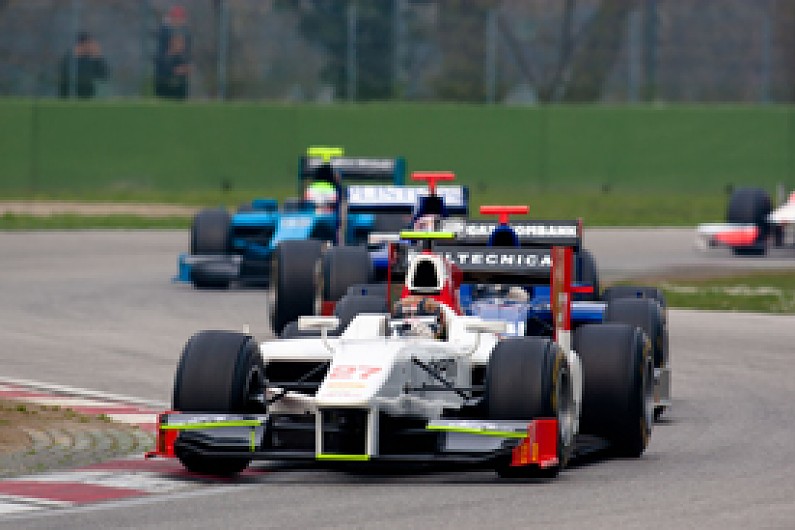 Davide Valsecchi has been excluded from the results of the first GP2 Asia race of the weekend at Imola.
The Italian finished Saturday's race in sixth position for the new AirAsia team, but his car then failed a ride height test during post-race scrutineering.
Valsecchi's exclusion moves Fairuz Fauzy into the points, which gives the Super Nova driver pole position for Sunday's sprint race.
Fauzy will share the front row of the grid with Racing Engineering's Dani Clos, who had initially been set for pole prior to scrutineering.
The Malaysian had his work cut out to hang on to what appeared to be a pretty meaningless ninth place in the closing stages of race one, as held off a chasing group of four cars covered by less than two seconds in the final laps.