Luca Ghiotto will return to what is now the UNI-Virtuosi team to contest the 2019 Formula 2 Championship.
The 23-year-old Italian, who is going into a fourth year of GP2/F2, had raced for the team in its previous Russian Time guise in 2017 and taken a career-best fourth in the standings.
Having switched to Campos this year, Ghiotto returned to Russian Time for post-season testing in Abu Dhabi and will stay on into 2019 to complete the UNI-Virtuosi line-up alongside Ferrari Driver Academy member Guan Yu Zhou.
"I am rejoining this group of hard-working people just 12 months after our last race together in 2017," said Ghiotto.
"Each one in the team has the highest culture of motorsport and a winning pedigree, which you can feel in every single act and their approach to motor racing.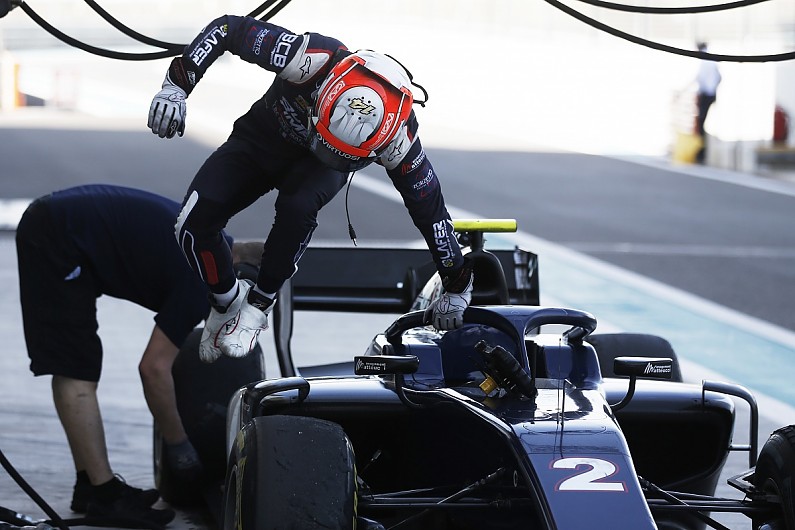 "Obviously our common target is to do much better than in 2017, when we ended fourth in the drivers' championship."
UNI-Virtuosi team owner Andy Roche said Ghiotto "immediately felt comfortable, as did the team" on his return in testing.
"It was like he had never been away," Roche added. "He will be an invaluable asset to the team."