The fourth edition of the revived FIA Formula 2 Championship gets underway at Silverstone this weekend, with 17 drivers lining up with ambitions of joining Andy Soucek, Dean Stoneman and Mirko Bortolotti on the list of series champions come the end of a 16-race, European-based season.
The Jonathan Palmer-run championship has undergone a couple of changes over the winter with Yokohama replacing Cooper Avon as tyre supplier and carbon composite brakes being used for the first time; the net result being that lap times will be on average around two seconds faster than in 2011 (although with that figure varying from track to track).
This year's driver line-up looks similar to that of 2011, although of last year's frontrunners, only Christopher Zanella and Mihai Marinescu are back for another shot at the title and the Williams Formula 1 test that goes with it.
As well as that pair, there are several new faces from GP3, and various F3 and Formula Renault categories who have signed up to race against a number of old hands.
HOW THE GRID LOOKS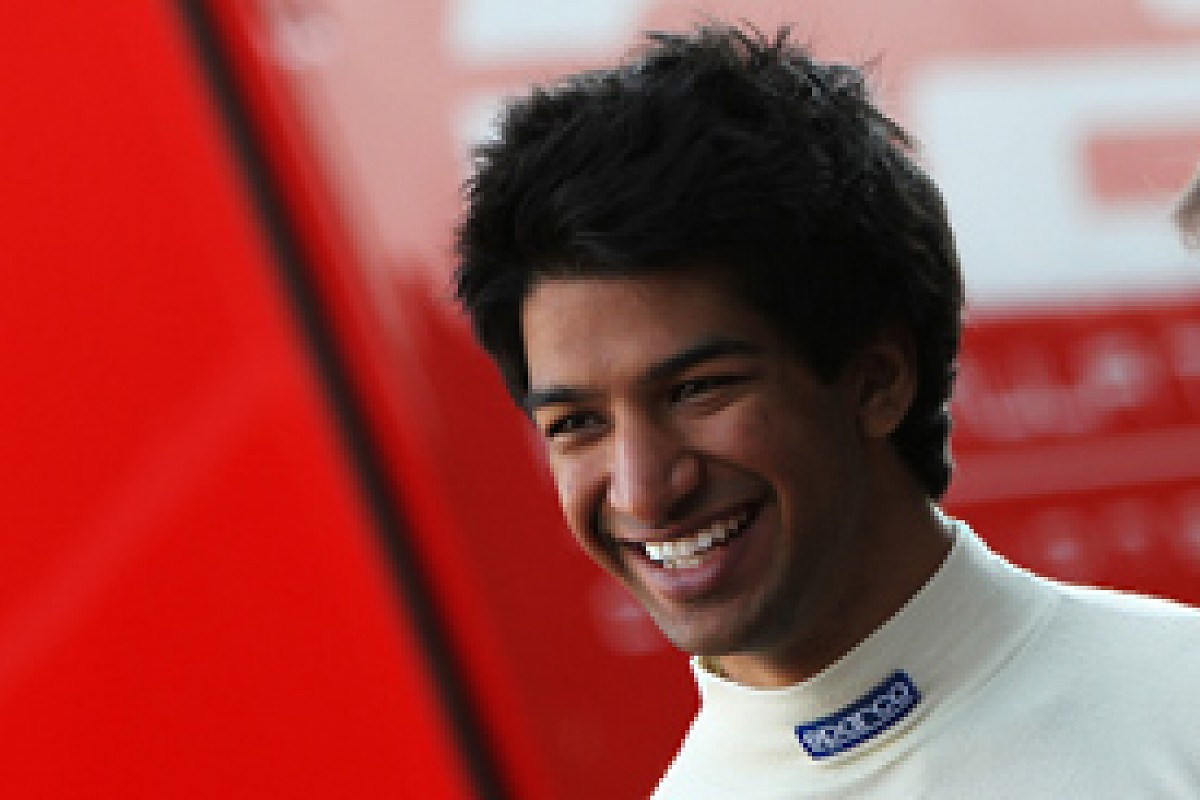 #4. Luciano Bacheta (GB)
Age: 21
F2 debut: Spielberg, 2011
2011: 22nd in GP3, 13th in F2 (2 rounds)
Bacheta has risen steadily, rather than swiftly, through the junior ranks so far, and arrives in F2 full-time as an accomplished youngster and a former McLaren AUTOSPORT BRDC Award finalist. His GP3 campaign with RSC Mucke Motorsport last year was slightly disappointing, although he did manage a fifth placed finish on home soil at Silverstone. A brief foray into F2 towards the end of 2011 brought better results and persuaded him to make the switch, the 21-year-old Briton citing the opportunity to compete in equal machinery as a major factor in his decision. Don't rule him out as a title threat in his rookie season.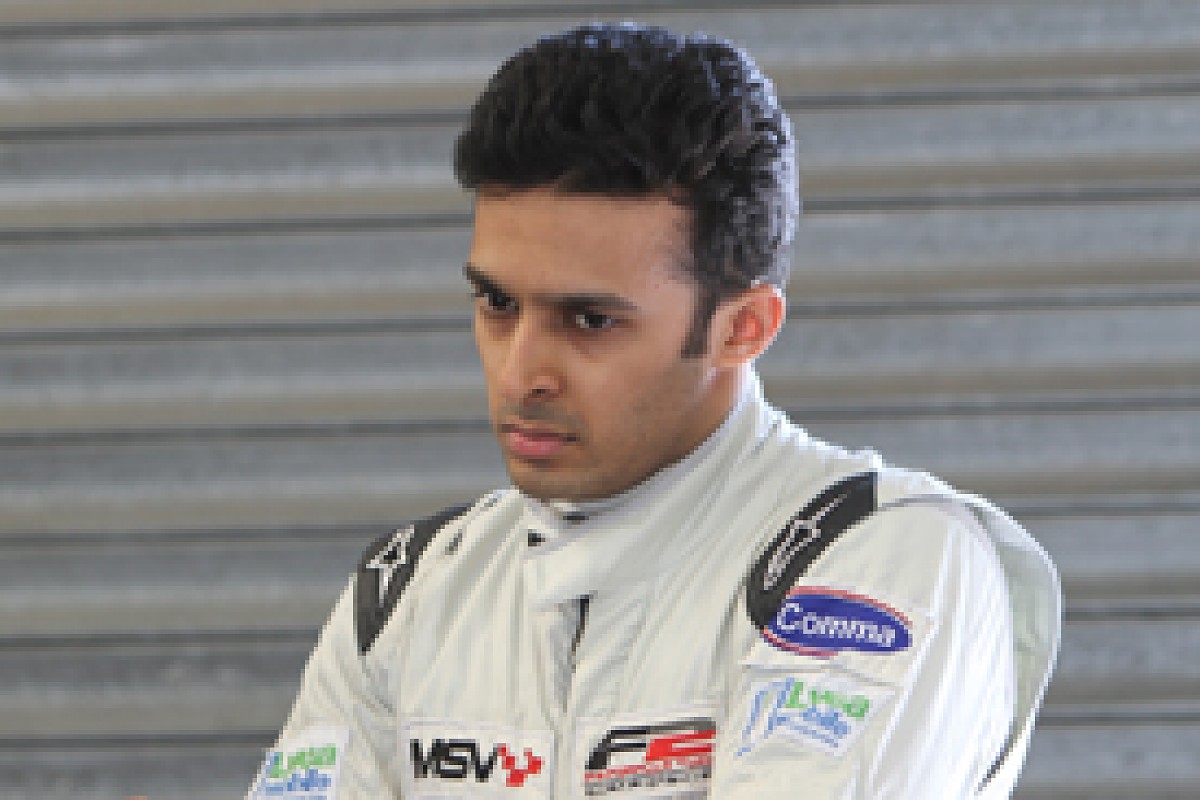 #5. Parthiva Sureshwaren (IND)
Age: 31
F2 debut: Silverstone, 2010
2011: Unclassified in F2
After ending last year's F2 campaign without any points on the board, Sureshwaren will be hoping for an upturn in fortunes as he begins his third season in the category. In a field of a pretty equal quality and quantity to the ones he faced in 2010 and '11, his hopes of scoring regularly will rest on whether the winter has brought a major improvement in pace. At 31, and having started 25 races at this level, the former Indian Saloon Car Champion is something of an F2 veteran. How he puts that experience to use will be all down to him.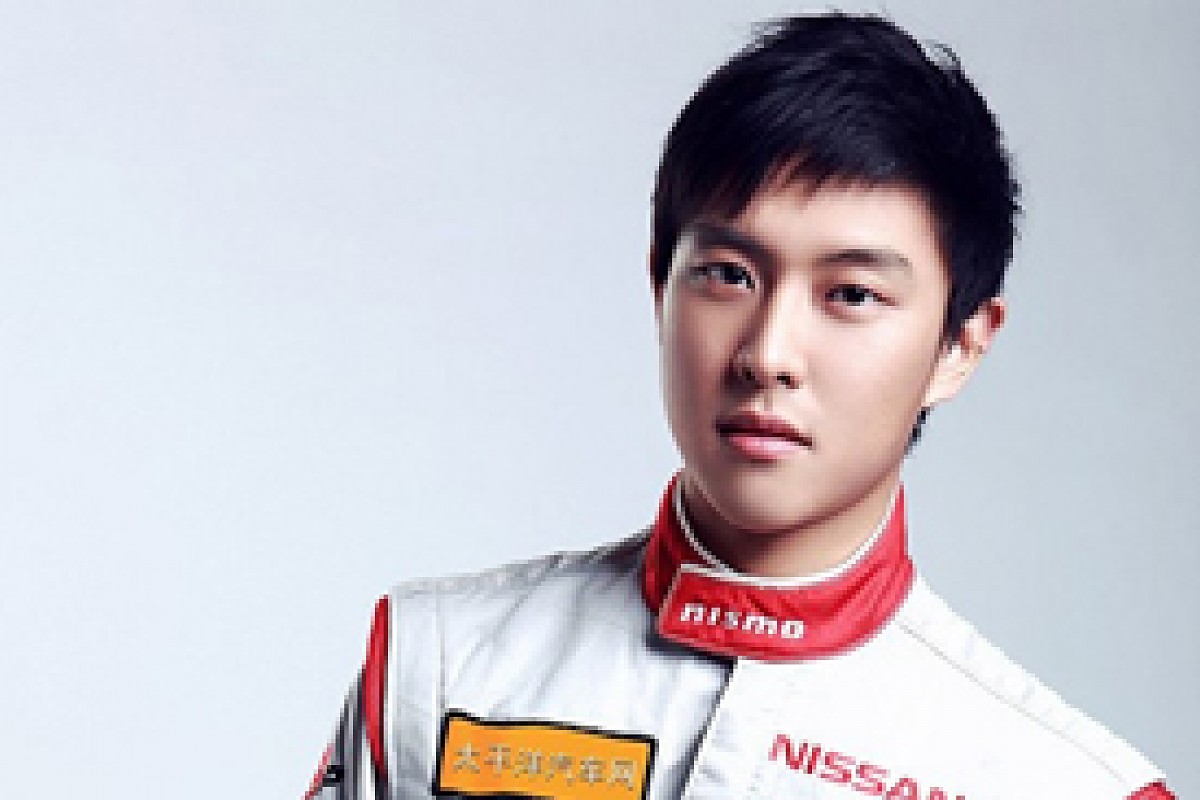 #7. David Zhu (PRC)
Age: 21
F2 debut: Silverstone, 2012
2011: 8th in Formula Pilota China
Having spent several years in Asian-based single-seater championships, Zhu moves across to Europe with the ambition of becoming the first Chinese driver to represent his country at the highest level of motorsport (Ho-Pin Tung's various F1 tests not withstanding). Zhu's record so far isn't overly impressive, although just his presence in F2 should help promote the sport in a country aiming to make a big impact on motorsport in the coming years. Zhu admits that his aim of finishing in the top three this season is a tall order and his first step will be adapting to a car with such a powerful engine compared to the Formula Abarth machines he raced last season. Add in that all the circuits are new to him, and a difficult season is in store for F2's first Chinese driver.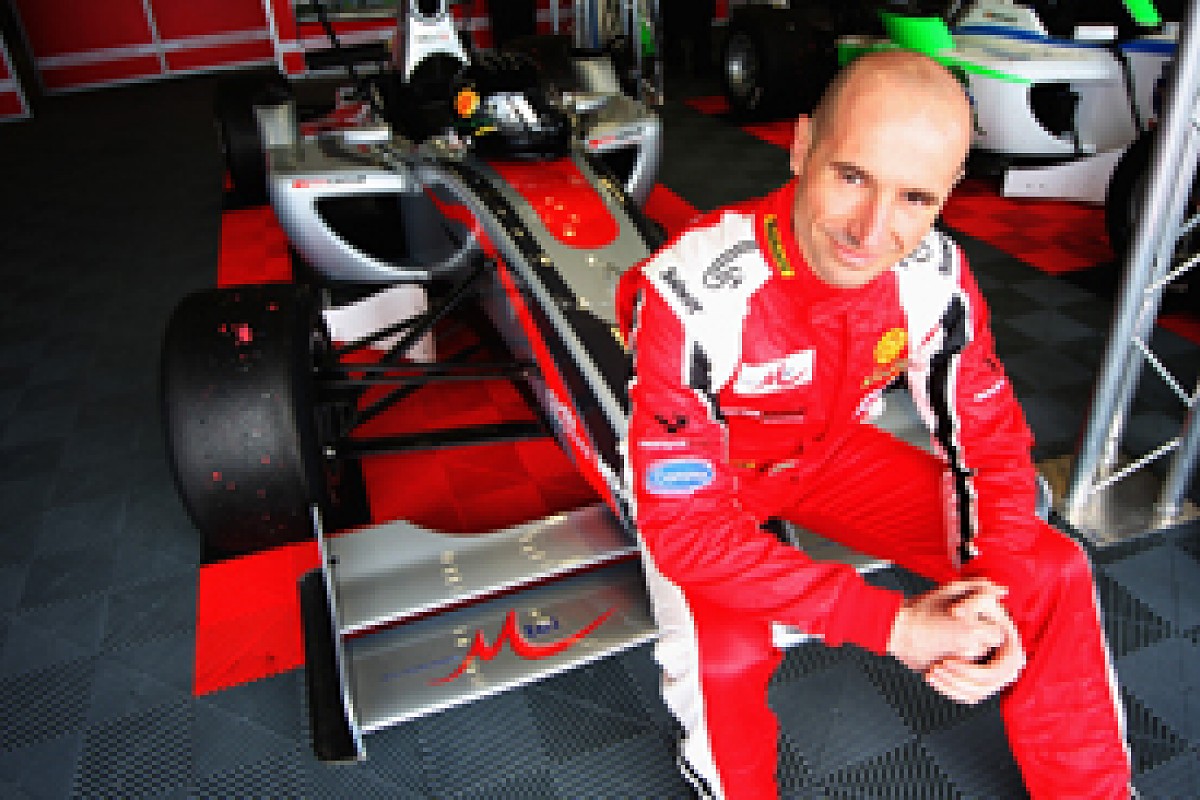 #8. Plamen Kralev (BUL)
Age: 39
F2 debut: Silverstone, 2010
2011: 23rd in F2
The Bulgarian may be nearing 40, but Kralev's motorsport career only began in 2007, meaning that he still has a lot to learn! His pace in GT3 races showed that he was competent, if not spectacular, although a step-up to GP2 Asia at the end of 2009 demonstrated that he was out of his depth at that level. Two seasons in F2 have rewarded him with just a couple of points, but his fighting spirit isn't in doubt. His pace during testing suggests that he could yet again be on the fringes of the top 10. Nevertheless, in a field containing several new drivers, he could be there to take advantage early on and collect a handful of points.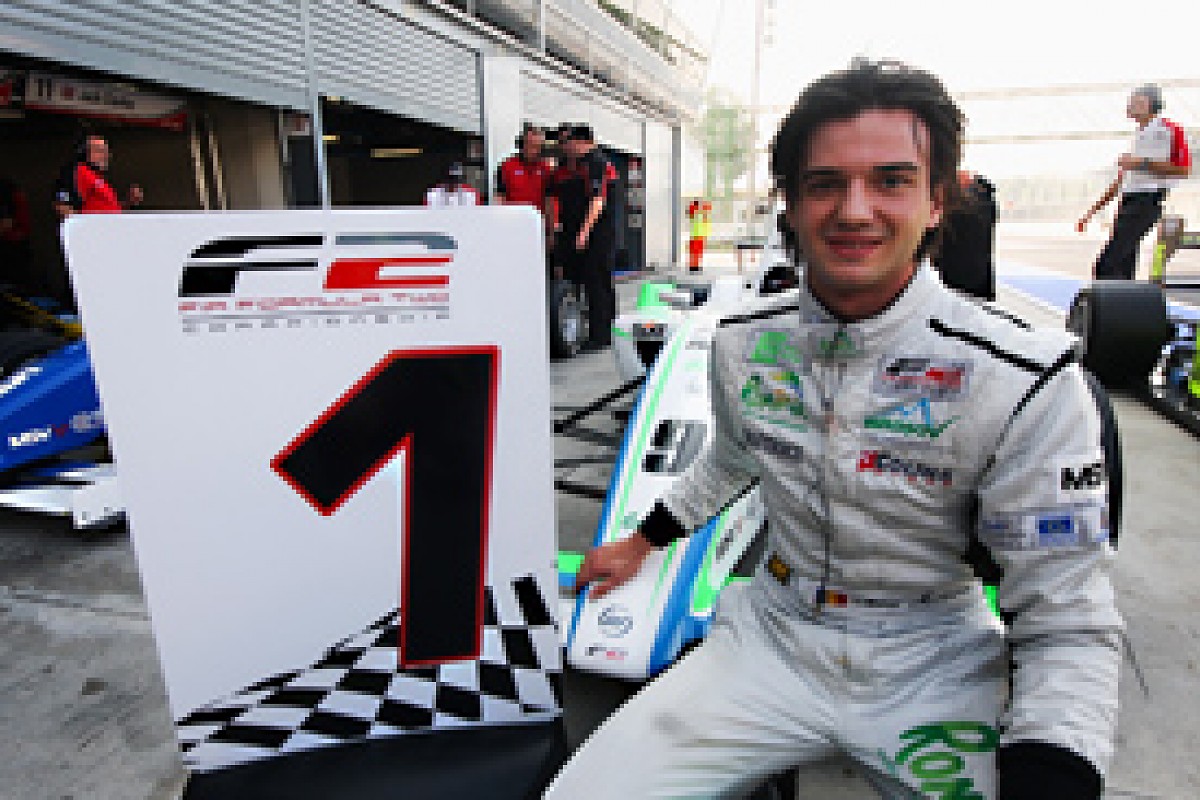 #9. Mihai Marinescu (ROU)
Age: 23
F2 debut: Silverstone, 2010
2011: 5th in F2
Throughout his long junior career (he started aged 16 in Belgian Formula Renault 1600 in 2005), the Romanian was regarded as quick but inconsistent, and scored just a single race win from 2006-10 - randomly at a track as challenging as Macau in Formula BMW in '08. He turned a corner last year though in what was his second season in F2. Only once when he made the finish was he lower than fifth, and he also grabbed his maiden series win at Monza late in the year on his way to fifth in the points. With Christopher Zanella the only man staying in the series that finished ahead of him in 2011, a title assault does seem likely.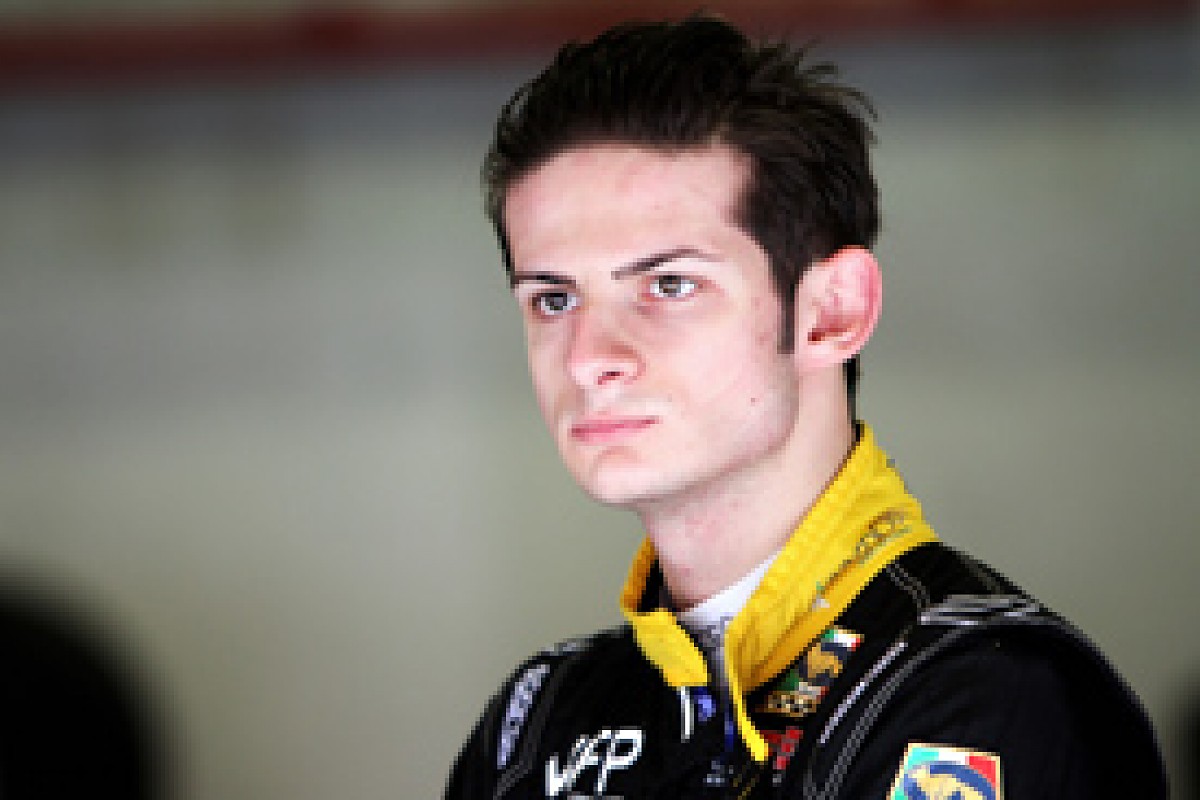 #10. Alex Fontana (CH)
Age: 19
F2 debut: Silverstone, 2012
2011: European F3 Open champion, 24th in GP3 (1 round)
Despite hailing a country devoid of racetracks, Fontana looks set to be the latest in a line of strong Swiss single-seater drivers. He emerged on top in a season-long dual for the European F3 Open title with David Fumanelli and further demonstrated his pace by snatching a point on his GP3 debut with Jenzer Motorsport at Spa. Having weighed up his options over the winter, Fontana has plumped for F2 and should be a contender for wins towards the end of the season. Could he even steal a march on his countryman Zanella?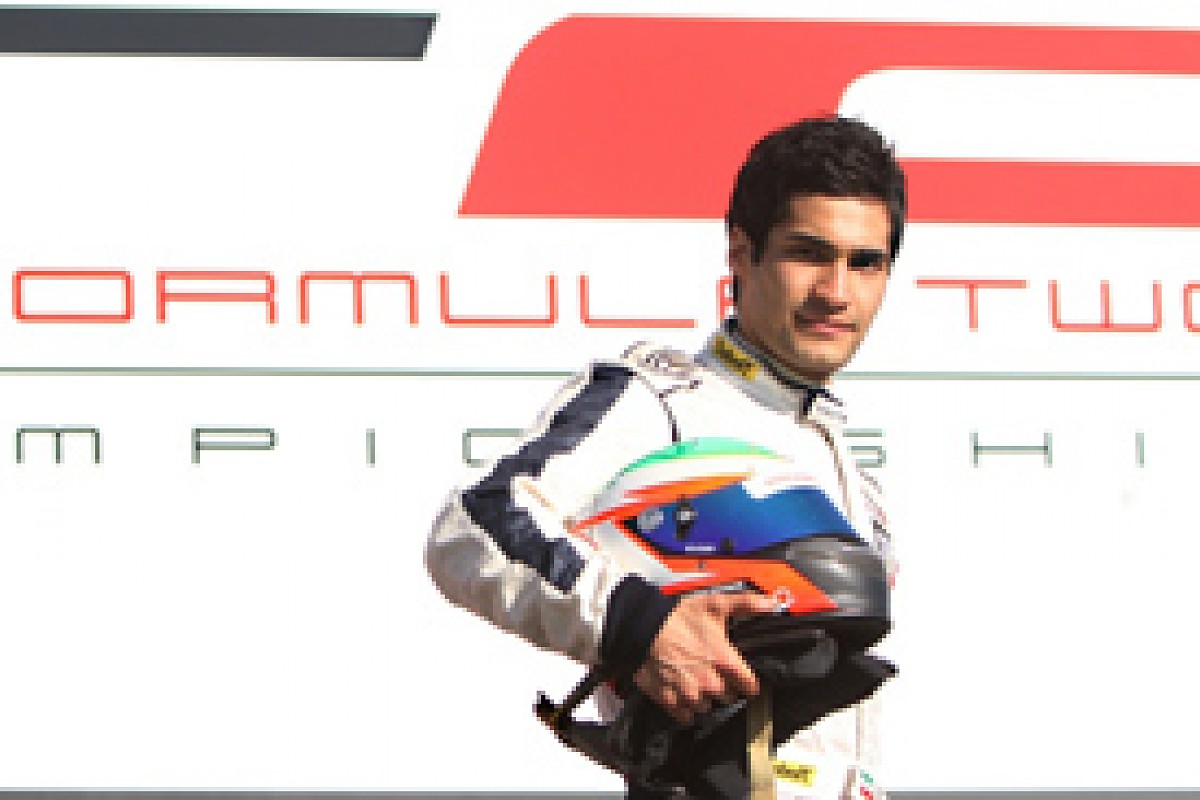 #11. Kourosh Khani (IRN)
Age: 22
F2 debut: Silverstone, 2012
2011: 4th in BARC Formula Renault
The first Iranian to race in F2, Khani makes the step up after a race-winning season in Britain's Formula Renault BARC series last year. The son of a former Motocrosser (and, for that matter, the head of Iran's motorsport federation), Khani has a fight on his hands to make an impression; after all, last year was his fourth in FRenault BARC. Should be become a comfortable midfield runner by the end of the year though, this will give him solid foundations on which to build in future seasons.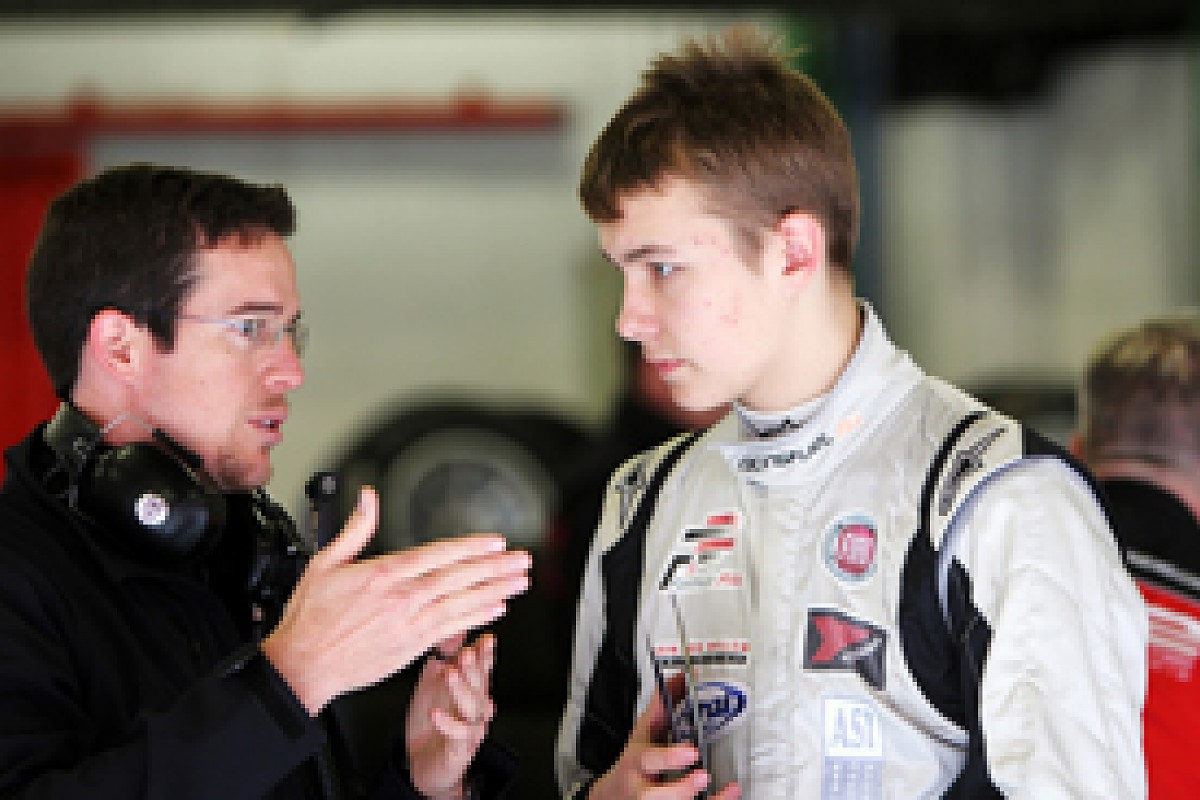 #12. Matheo Tuscher (CH)
Age: 15
F2 debut: Silverstone, 2012
2011: Formula Pilota China champion
The youngest man in the field makes a big step up after his maiden year in cars. However, the fact that his 2011 campaign brought the Swiss teenager the Formula Pilota China title (for rebranded Formula Abarth machines) shows that he could well be a man to watch. An experienced karter, he certainly didn't look out of his depth during the winter, when he tested both F2 and GP3 machinery.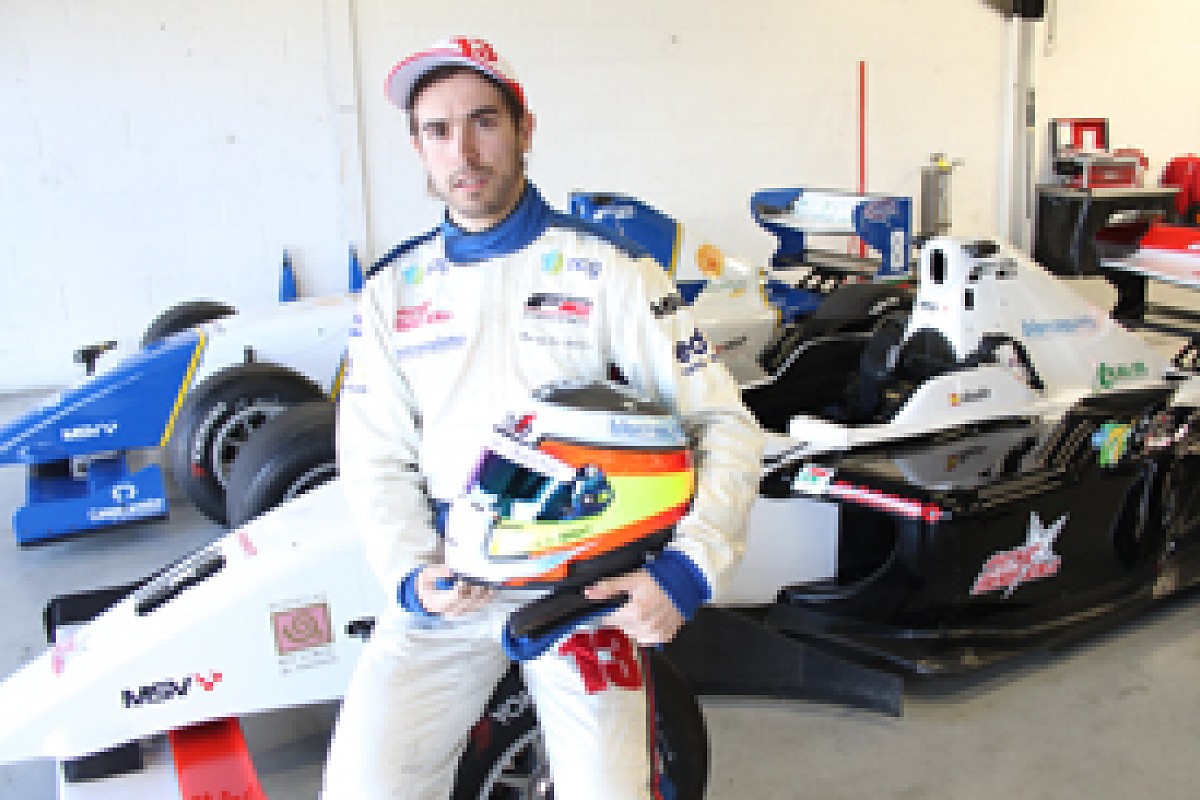 #13. Jose Luis Abadin (E)
Age: 25
F2 debut: Silverstone, 2011
2011: 22nd in F2
Now 25, Spaniard Abadin has yet to show anything resembling consistent frontrunning form in his single-seater career so far, and his pair of podiums in the European F3 Open from 2010 didn't look like helping him towards the sharp end last year in his rookie F2 season. That campaign, it must be said, did only run to half a season, but he must improve on his single points finish at Brands Hatch if he is to climb the junior ladder any further.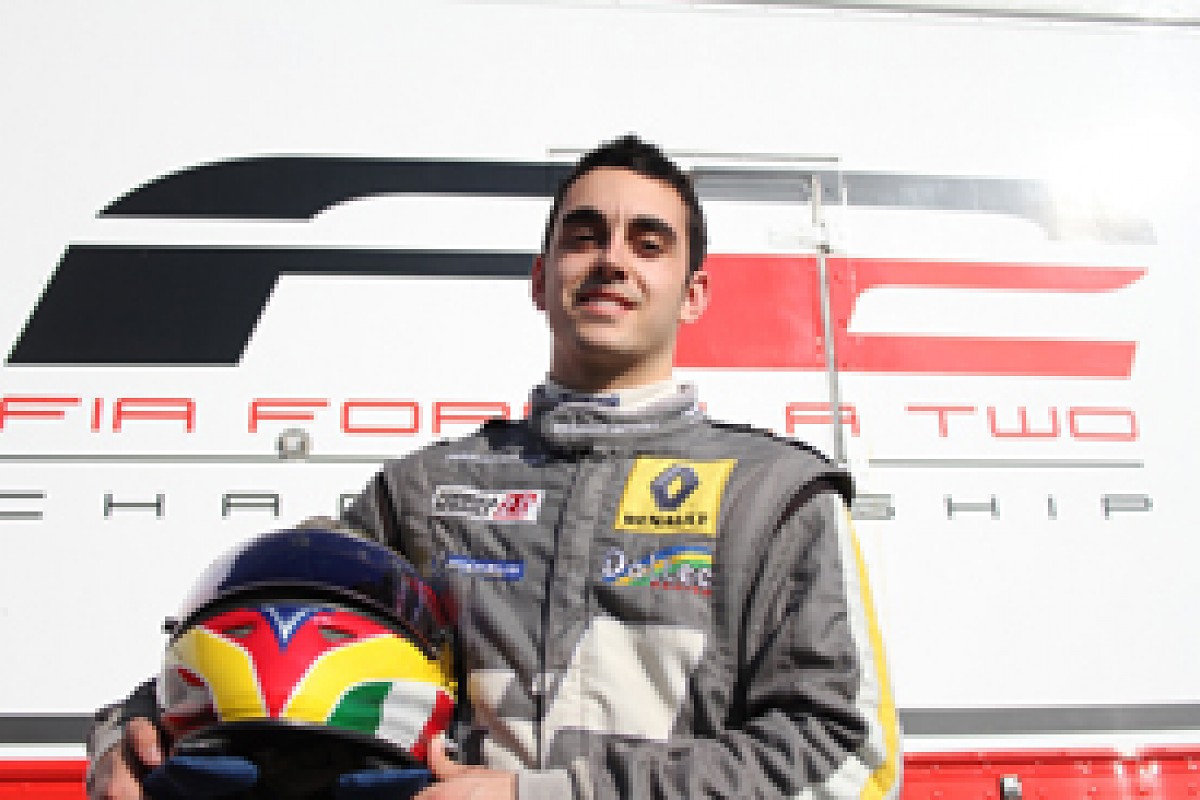 #14. Mauro Calamia (CH)
Age: 20
F2 debut: Silverstone, 2012
2011: 10th in Formula Renault ALPS, 34th in Formula Renault Eurocup (3 rounds)
This Swiss driver hails from just outside Berne and was a successful karter before gaining more modest progress through Formula Lista Junior and then the new Formula Renault ALPS series last year, in which he again proved a solid, reliable top-six finisher. He's aiming for the points at the Silverstone opener, but seems to have enough of a grown-up head on him to manage his expectations wisely.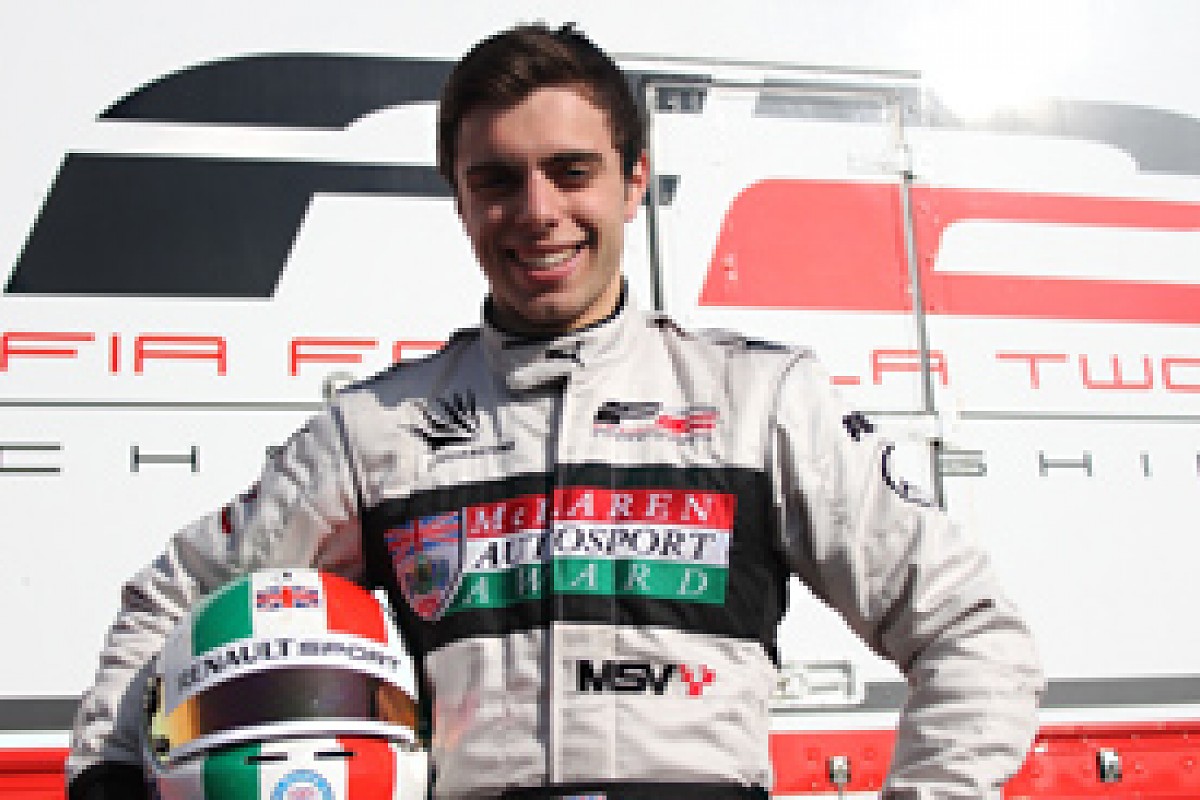 #18. Dino Zamparelli (GB)
Age: 19
F2 debut: Silverstone, 2012
2011: BARC Formula Renault champion
Zamparelli seemed to be on the crest of a wave after beating the likes of Josh Hill and Daniel Lloyd to the 2008 Ginetta Junior crown, but after a short-lived spell in Italian F3, the young Brit knuckled down in Formula Renault BARC and won the 2011 title in a last-round thriller at Silverstone. He tested an F2 machine as part of the McLaren AUTOSPORT BRDC Award final last year and went well. He now gets a chance to put that experience into practice and could spring a surprise against some of the more established names.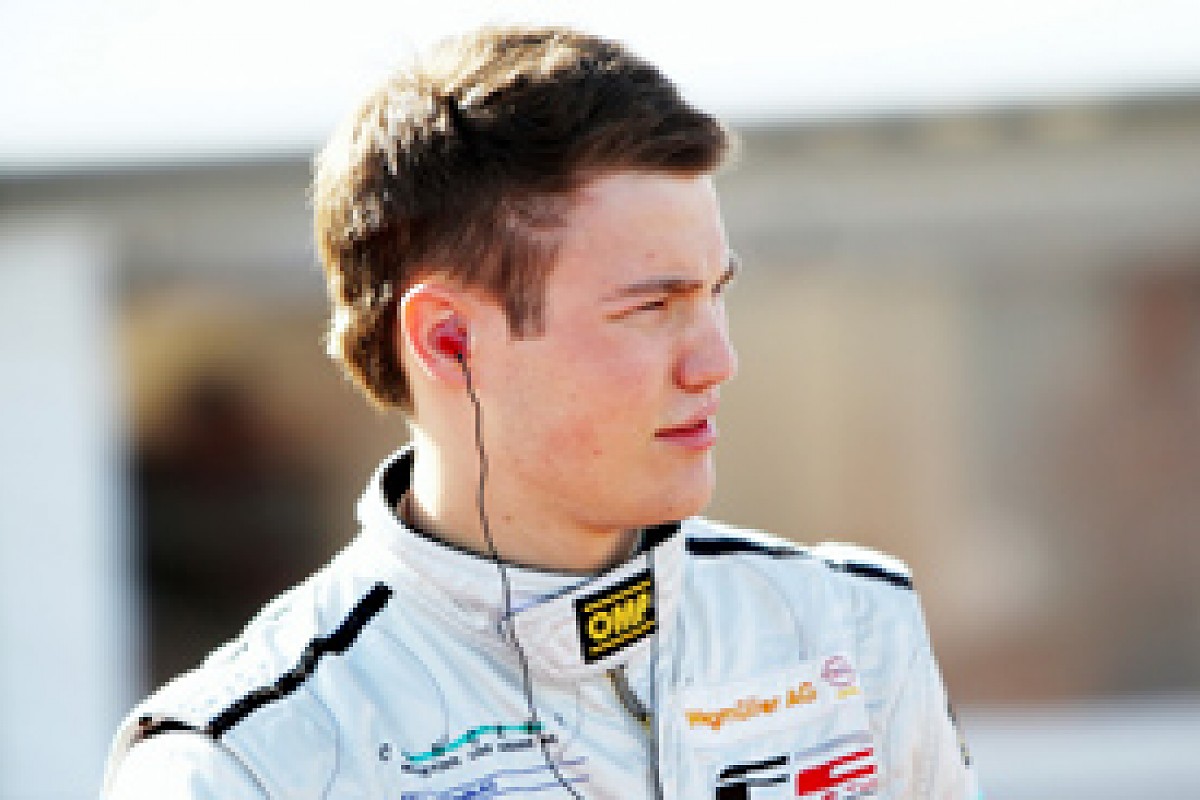 #19. Christopher Zanella (CH)
Age: 22
F2 debut: Silverstone, 2011
2011: 2nd in F2
Zanella remains in F2 this year after finishing as a distant runner-up to Mirko Bortolotti in 2011. With the Italian moving on from the series, Zanella begins 2012 as the favourite for the title, a fact he himself acknowledges. Like his rivals, however, he has to adapt to the new Yokohama tyres and a new carbon-composite brake system. Returning to the series is a gamble and anything less than the title will most likely be a disappointment.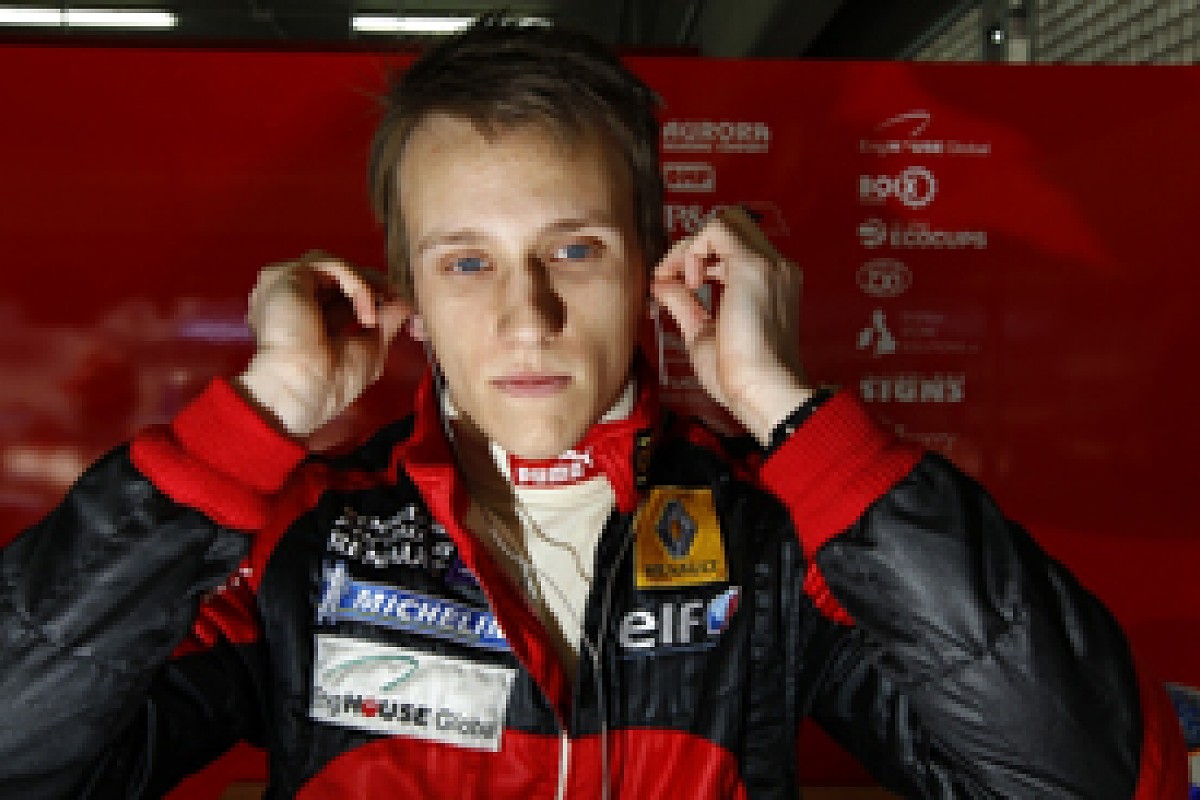 #20. Daniel McKenzie (GB)
Age: 23
F2 debut: Silverstone, 2012
2011: Unclassified in Formula Renault 3.5
After an underwhelming season in Formula Renault 3.5, where he failed to score a point, McKenzie moves to F2 for 2012. Although his foray into a top junior series with Comtec Racing was unsuccessful, McKenzie has previously demonstrated his talents by winning the 2009 British F3 National Class title and he fared well in the main category the following season, collecting a pair of wins along the way. Given his wealth of experience, he starts 2012 as one of the favourites for the title. He needs a strong campaign after last year's lacklustre results.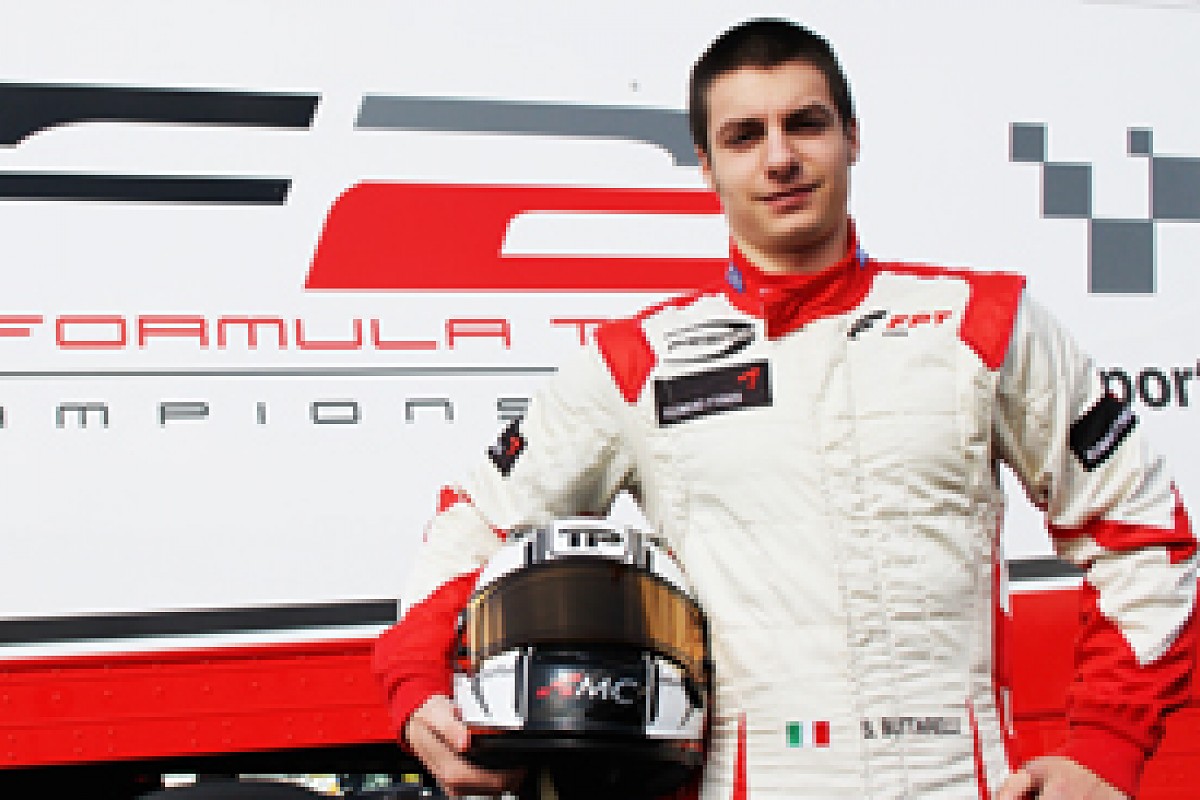 #23. Samuele Buttarelli (I)
Age: 19
F2 debut: Silverstone, 2012
2011: 8th in Auto GP
A very late entrant in the series, the Italian teenager has the potential to replicate the achievements of his countryman Mirko Bortolotti of last year. A regular podium finisher in Italian F3 and then a race winner in Auto GP, Buttarelli has looked more impressive as the power of the cars he has raced has increased. A lack of testing may hamper him early on, but if he can accrue useful points before the summer, a title assault could be on the cards.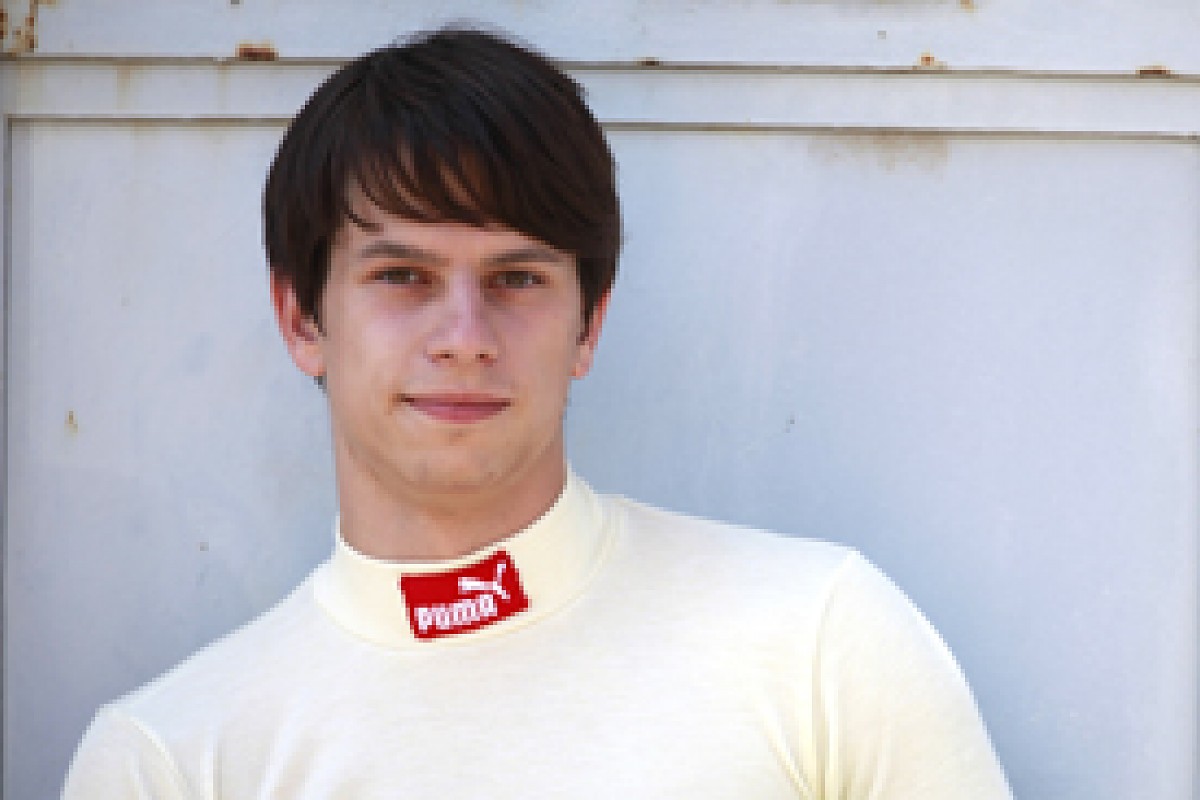 #24. Kevin Mirocha (D)
Age: 20
F2 debut: Silverstone, 2012
2011: Unclassified in GP2
A man whose participation in the series wasn't even confirmed until the morning free practice got underway at Silverstone, Mirocha has a lot to prove. He failed to score a point in GP2 with Ocean last year, but did at least manage a victory in Formula Renault NEC against Mikkel Mac, the Dane who was a solid F2 midfielder in 2011. Plus he hardly disgraced himself when testing F2 machinery previously.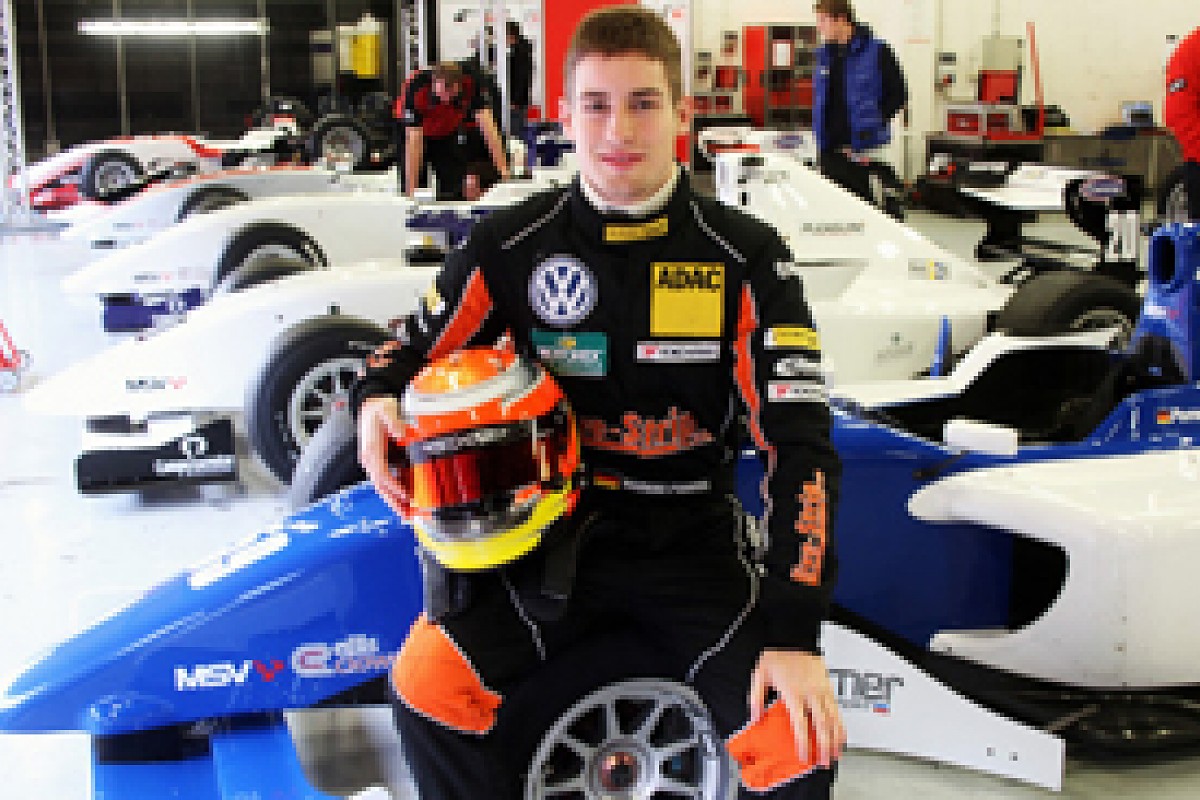 #27. Markus Pommer (D)
Age: 21
F2 debut: Silverstone, 2012
2011: 7th in German F3
Despite being unable to win a race last year, Pommer's pace and results picked up towards the end of his third season in German F3. His career now takes him to F2 and he has set himself the target of finishing the year in the top three. While his time in German F3 was steady rather than spectacular (he did finish third in his first full season, behind only GT1 World Championship race winners Laurens Vanthoor and Stef Dusseldorp), his performance in testing at Silverstone recently suggests that he could be an outside tip for the title as he demonstrated good one lap pace, as well as consistency and tyre preservation over a race distance.
#35. Hector Hurst (GB)
Age: 19
F2 debut: Silverstone, 2012
2011: 13th in BARC Formula Renault
British driver Hurst makes the bold step of moving from the midfield of Formula Renault BARC to a challenging European series. He isn't daunted though, and claims that he would love to end the year in the top five. That may be a bold ambition, although his other target of taking a podium towards the latter part of the season could be achievable. Like his fellow Brit Bacheta, Hurst is keen to demonstrate his talents in a series where equality is a predominant aspect of the formula. With ex-F1 and Champ Car driver Mark Blundell as his manager, he's in safe hands.