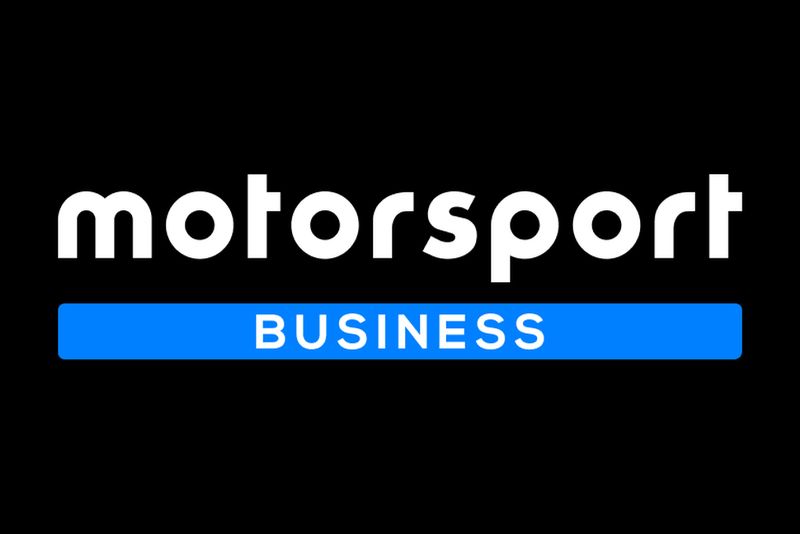 Topic
Motorsport Business
How Gulf deal has boosted Williams's F1 commercial strategy
A new partnership between Williams and Gulf Oil International was among the more intriguing Formula 1 commercial announcements of the winter.
Relative to the size of the actual logos of the car, the deal received a lot of media coverage thanks to the familiarity of the brand across motorsport, and the perceived iconic status of its orange and blue colours.
At a time when so many relatively obscure tech or crypto companies are coming into F1 in order to get their names known globally, Gulf already has a level of recognition that others can only dream of. Its presence represents a major coup for the Williams commercial department.
Most of Gulf's sporting history is tied to sportscar racing, starting with two Le Mans wins with Ford in 1968-69 and heading through the Porsche 917 era in 1970-71 - captured so effectively by Steve McQueen in his Le Mans movie. A third 24 Hours win was achieved with Mirage in 1975.
Opinion: The five best unconventional Gulf liveries in motorsport
Gulf's highest profile F1 involvement in the early days was with McLaren, an arrangement that ended after the arrival of Texaco with Emerson Fittipaldi in 1974. It was that heritage that brought Gulf back to F1 with McLaren in a "multi-year" deal announced in July 2020. It seemed like a perfect fit given the historical partnership and the fact that the team had returned to its 1960s-70s papaya colours. It extended to McLaren Automotive too, with Gulf becoming the preferred lubricant supplier.
At the 2021 Monaco GP, the team and sponsor attracted a huge amount of coverage by running in a full Gulf livery that harked back to the Le Mans glory days. Then in November 2022, it was announced that the partnership was to end, with a McLaren source confirming "they didn't leave us, we left them."
The company wasn't finished with F1 however, and Gulf Oil International CEO Mike Jones began looking for an alternative home – not an easy task given how many teams already had clashing deals.
"We had a great partnership with McLaren, and some real highlights," says Jones. "The Monaco livery, I guess, being at the pinnacle event. But our relationship with McLaren came to a natural end, we'd achieved everything that we probably could with the McLaren F1 team, and so we started looking in terms of what was next for us within Gulf for F1."
McLaren ran a full Gulf livery as a one-off at the 2021 Monaco GP
Photo by: Mark Sutton / Motorsport Images
Williams proved to be a suitable choice, and a deal was agreed that encompassed both the team's Driver Academy and its Esports project in a concerted effort to appeal to a younger demographic.
"We talked a lot to Williams around their plans, not just for 2023, but for their future," says Jones. "And we really believed that Williams are going in the right direction, we believe a lot of good things happening here.
"It's very attractive for us as well to have sponsorship across the Academy and Esports. Gulf is known as the iconic brand. Iconic is sometimes misinterpreted as old, and Esports was very attractive to us, because it brings Gulf into the younger generation. And finally the culture here is very much one of passion, very much one of teamwork. We really liked what we saw, and we felt it was a good fit."
The deal is a huge boost for Williams, and perhaps the team's highest profile since it had a title sponsorship from Martini – Gulf's former sportscar rival and perhaps one of the few brands with such a historical status in motorsport – between 2014 and 2018.
"From our perspective, when Mike and I first started talking, he was clear that the partnership had to be different and had to be a step forward," says Williams commercial director James Bower. "And the focus is really on how we could take different areas that we're investing in, and bring that to life for the fans through the partnership activations.
"Esports is a really significant programme here, I think it's the most sophisticated and broadest programme of any F1 team. We've also invested in the Driver Academy, with the talent that you see coming through, Jamie Chadwick and Logan [Sargeant] and others, and then around how we can leverage our increasing investment in digital social, to drive that fan activation.
"Of course, Gulf being an absolutely iconic brand really helps us in terms of our positioning of Williams."
The branding on the actual car is relatively modest, but a clearer idea of how Gulf will make use of its sponsorship emerged in Bahrain testing, with the company's logo figuring prominently on crew overalls and the pit gantry – it will be hard to miss Gulf's name when the FW45 stops to change tyres.
Gulf branding on the FW45 itself is fairly modest
Photo by: Williams F1
"We agreed on presence that will run throughout the entire season, and we think that's going to be very effective," says Bower. "You've seen the car, there are other touch points to come throughout the team, when you think about key moments of a race which links to the partnership, and the pit crew and some other components.
"So we are very much about how we take those iconic assets and bring them to life. And I think there's potential for those things to ladder up in broader fan activation. You'll see more unfold as the team is out on track through the season."
Jones is coy on whether or not Gulf will repeat the hugely successful McLaren Monaco strategy with a special livery.
"Of course, anything we do in the future is going to be bigger and better than before," he says. "We have a lot of Gulf fans around the world, we have a lot of requests for our livery. We want our delivery to be special.
"We're launching a number of fan-centric activation plans, we always feel that Gulf is the fans' favourite. And we really want our fans to be part of that. So of course, we're looking at different solutions for that, right across the F1 spectrum."
The focus on a younger market with the Driver Academy and Esports is one of the more intriguing aspects of the deal. It's driven in part by Bower, who was heavily involved in the latter during a long stint at McLaren.
"I was formerly at McLaren and co-created the first Esports competition in 2017, the World's Fastest Gamer, and that included McLaren Shadow," he says. "And when F1 created the F1 Esports series, this kind of cottage industry of teams managing drivers, typically by third parties, emerged.
"When I came to Williams I realised was that there's an in-house team managing over 35 Esports racers that compete in over 1000 races in different series of virtual motorsports around the world. So that's a much broader proposition, and they actually run teams on behalf of other motorsports rights holders as well.
Gulf deal is arguably the most significant for Williams since its Martini title sponsorship ended in 2018
Photo by: Jerry Andre / Motorsport Images
"So within that there's a lot of human performance and other aspects that goes into it. It was a great opportunity for this partnership, and provides a lot of potential over the future."
The Gulf deal is good news for Williams in that it isn't tied to a particular driver. Martini and the aborted ROKiT deal aside, in recent years it has often relied on drivers bringing sponsorship. When they depart, so does their funding.
Think of Lance Stroll (who raced in 2017-18), Sergey Sirotkin (2018), Robert Kubica (2019) and latterly Nicholas Latifi (2020-22). Latifi's funding has now been lost, but backing associated with recruit Logan Sargeant has helped to make up the deficit.
PLUS: Why F1's 'missing piece' won't play on his nationality for success
The team is in a much healthier state than it was before Dorilton's takeover, but there's still a lot of space on the car, and no title sponsor. There's obviously scope for more deals.
"We are in a multiple-year commercial plan of how we rebuild the team," says Bower. "I think there's a perception about loss of revenue from recent changes, the reality is slightly different.
"We are launching a number of new partners as we go into the season as well, so I think we're in a more robust position than the team has been in for a number of years, and we're ambitious and aggressive in terms of how we are in the market as well, and how we're investing in building the Williams brand.
"And, of course, having Gulf as part the commercial partner portfolio for that journey is really exciting."
Williams still has plenty of space on its car for sponsors, but its Gulf deal points to it being in a much healthier place than it has been in the recent past
Photo by: Williams F1
Subscribe and access Autosport.com with your ad-blocker.
From Formula 1 to MotoGP we report straight from the paddock because we love our sport, just like you. In order to keep delivering our expert journalism, our website uses advertising. Still, we want to give you the opportunity to enjoy an ad-free and tracker-free website and to continue using your adblocker.
Become a subscriber.
Disable your adblocker.