Former F1 sponsor ROKiT launches $149m claim against Williams team
Former Williams Formula 1 team sponsor ROKiT has launched a $149m legal action against the Grove outfit in a Florida court, claiming compensation for damage to its reputation.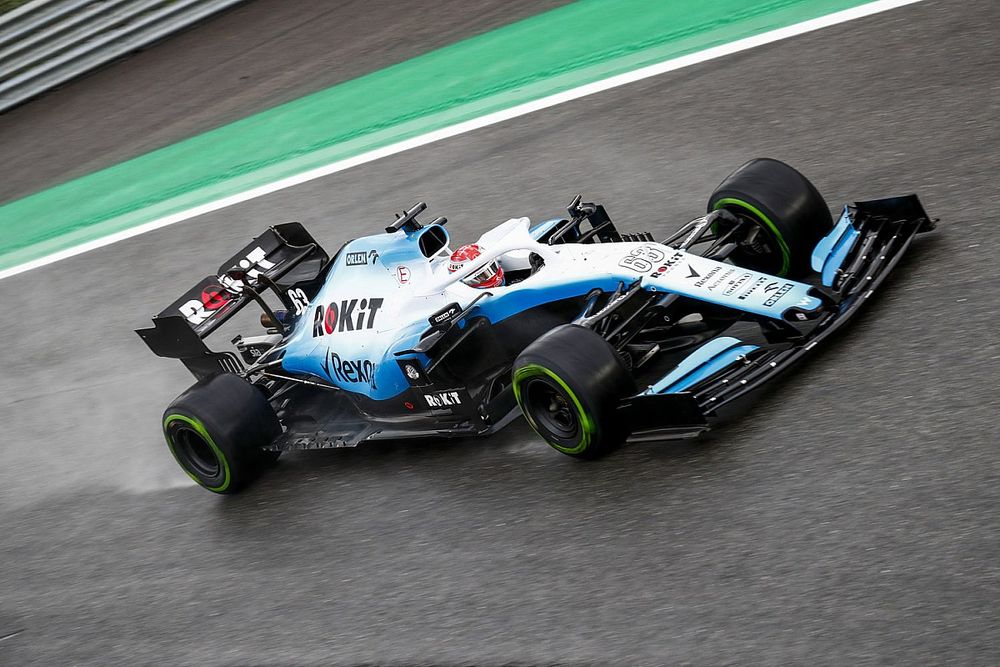 The action, which alleges that the team made "fraudulent statements" when it signed the deal with mobile phone company ROKiT, has been dismissed by Williams as "spurious".
ROKiT claims that Williams promised that it would have a competitive car in 2019 while knowing that it did not have sufficient funds to back up that claim.
In addition to the team itself, the action names as defendants erstwhile deputy team principal Claire Williams, as well as former team executives Mike O'Driscoll - who served as CEO - and Doug Lafferty - who was chief financial officer.
All three left the team in the autumn of 2020 as a result of the takeover by Dorilton.
The action has been launched on behalf of parent companies ROKiT World Inc and ROKiT World Limited by Larry Klayman, a well-known lawyer previously involved in several high-profile legal actions, including some against former US Presidents Bill Clinton and Barack Obama.
ROKiT boss Jonathan Kendrick signed a three-year with Williams in January 2019, and his company was the title sponsor of the team for the whole of that season.
During 2019, the deal was subsequently extended by a further two years, and an additional arrangement with the sister ROKiT drinks company was also agreed upon.
ROKiT fulfilled its financial commitments in 2019 and the company's logos were on the car for the cancelled Australian GP weekend at the start of 2020.
However, during the COVID break that followed before the delayed start to the season, a dispute arose between the two parties.
ROKiT claimed that it hadn't received the rights it was contractually due owing to the cancellation of races, while Williams cited late payment of sponsorship fees.
When a limited calendar was initially announced by F1, ROKiT says it offered to pay a percentage of the agreed fees.
However, the sponsorship deal was cancelled by Williams in May, before the season resumed, at a time when the team was in negotiations with potential new owners.
The dispute over the unpaid fees for 2020 subsequently went to the London Court of International Arbitration, where Williams ultimately proved successful.
The new court submission claims that "the arbitrator was not aware of the fraudulent concealment of statements of material facts by defendants that were not discovered until after the arbitration had concluded," and that ROKiT "learned that the car was never capable of performing to the standards that defendants had guaranteed to the plaintiffs, and that defendants were aware of and concealed this fact".
It adds that the "defendants intentionally and fraudulently concealed the fact that Williams Engineering simply did not have enough money to develop the F1 car".
The claim says that "as a direct and proximate result of the fraudulent statements made by the defendants, plaintiffs have suffered significant financial loss and damage to their goodwill and business reputation," and asks for compensation for "an amount in excess of $149,528,550 dollars".
Asked about the legal action, the team told Autosport: "Williams Racing is aware of this spurious claim.
"Having successfully won an arbitration against ROKiT in the UK and successfully petitioning for the arbitral award to be confirmed by a federal court in the United States, Williams continues to trust in the court processes in regards to this unfortunate matter."
However, ROKiT boss Kendrick remains adamant that he has a case.
"I don't want to do this, but we think we've been wronged," he told Autosport.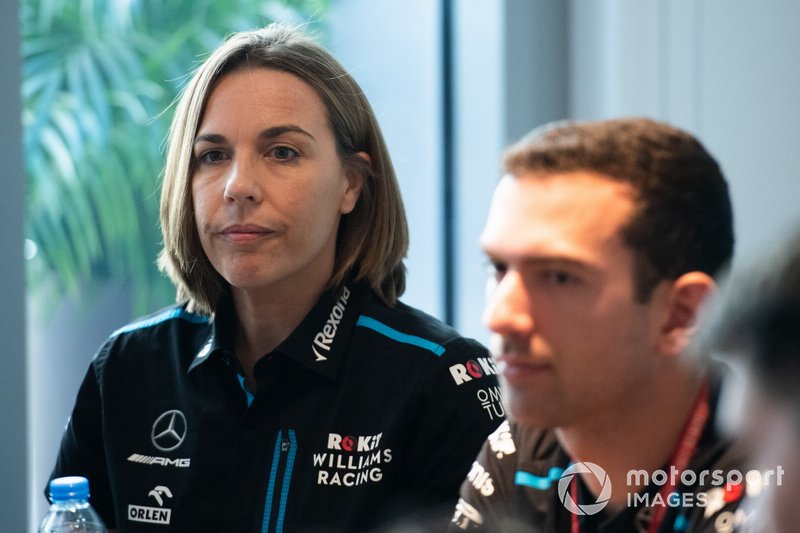 Claire Williams, Deputy Team Principal, Williams Racing at the 2020 driver announcement of Nicholas Latifi, Williams Racing
Photo by: Simon Galloway / Motorsport Images
"Why this came about was that COVID hit and the whole [2020] season was cancelled. That's why we didn't pay them.
"And then the season, if you remember, was only going to be 50%. So we offered 50% in writing.
"And they refused and immediately after that cancelled our whole contract, and sued us for the whole amount, even though we wouldn't have anything on the car.
"I've got the emails saying we'll pay you half, and then they cancelled it on Instagram, they didn't even tell us."
Kendrick says that in early 2019 he was given verbal assurances by the Williams management that the team would have a competitive car.
"Before we signed it, we asked exactly those questions in front of my board," he said. "What is the state of the car? And what is the state of the development?
"And we were told X, Y and Z, and it never, ever was true. And that's what we think we can prove, particularly when we go to court.
"The warrants and the commitments that were given by the board to us could never, ever have been fulfilled. And they just simply were not true.
"If you remember they turned up at Barcelona [for 2019 testing] late, because they hadn't got the money to do it."
Kendrick says that he can call on witnesses who had knowledge of the team at the time.
"A few people have come forward that used to work for Williams, and have given us some very important information," he said.
He added: "I really didn't want to do this. I really didn't. But because they've come after us, I've got no choice. I don't like it, but it's not fair the way it was done."
ROKiT has not been involved in F1 since its split with Williams in 2020. However, it has an ongoing presence in motorsport via Formula E, the British F4 championship and superbikes.
Subscribe and access Autosport.com with your ad-blocker.
From Formula 1 to MotoGP we report straight from the paddock because we love our sport, just like you. In order to keep delivering our expert journalism, our website uses advertising. Still, we want to give you the opportunity to enjoy an ad-free and tracker-free website and to continue using your adblocker.
Become a subscriber.
Disable your adblocker.