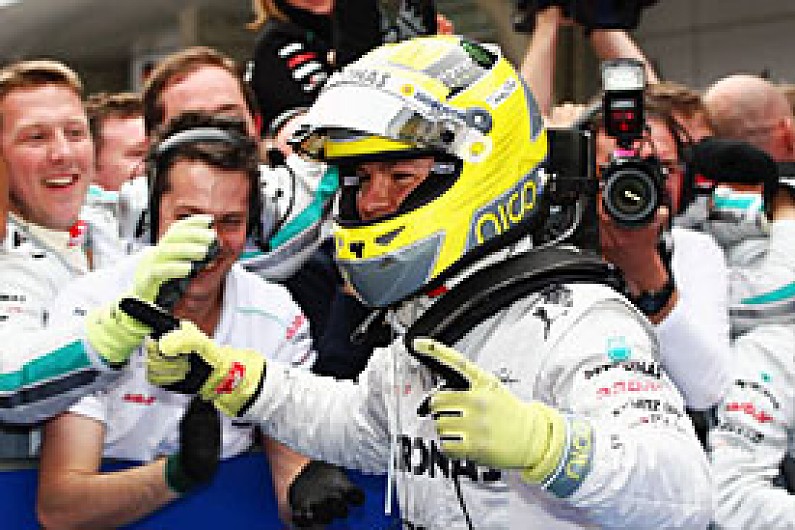 Norbert Haug has hailed Nico Rosberg's maiden victory as one of the most memorable of his career as the boss of Mercedes-Benz motorsport, after he stood on the podium to celebrate the first success for the works team since 1955.
The German was a key factor in helping create the modern day 'Silver Arrows' at the start of 2010, after his bosses agreed to buy the then championship-winning Brawn GP outfit.
And after finally seeing that faith come off with Rosberg's success, Haug reckons the win was as good as David Coulthard's first triumph with a Mercedes-Benz engine at Albert Park in 1997, and the inaugural success for the German car manufacturer at Indianapolis in 1994.
"This was one of the very, very good ones," explained Haug. "We have had David's first in 1997. That was certainly a landmark as well, as we painted the car silver and won the first race. We had a splendid Indianapolis in 1994 too.
"We have had quite a few victories together with McLaren and Brawn GP, but this is certainly a very important one for us - especially in this country and because there was so much hard work behind it."
Haug was also happy with the timescale it took for the Mercedes outfit to win, having experienced two difficult years since taking over Brawn.
"I don't think it is that long if you look in the history books," he said. "Winning in the third year is not something that lots of teams are achieving. I would not have had something against wins in the first year that is for sure, but whatever we have now I am happy with."