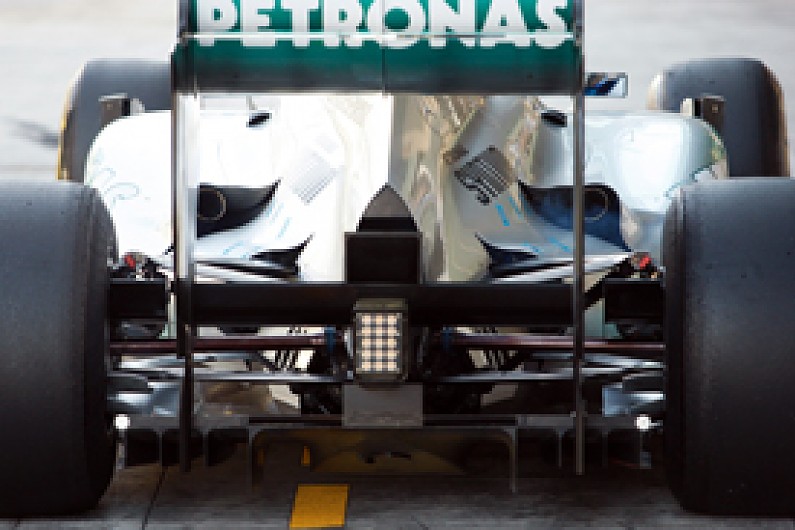 Mercedes has followed Williams in experimenting with a 2012-style exhaust during the final day of the Abu Dhabi young driver test.
After running for two days with a 2011 exhaust, the team has put on a new system to gather data for next year's car.
Like the Williams exhaust, it is angled up in a way that could increase the airflow to the rear wing, generating more downforce.
"It's something that we want to start getting back into," said Brawn during the Abu Dhabi Grand Prix last weekend. "The car will be testing next week with our first interpretation of what the regulation will be.
"This is compromised because we're fitting it around the existing car, but we're removing he effect of the blown exhaust to see how the car will work without that."
Sam Bird is continuing at the wheel for a third day.