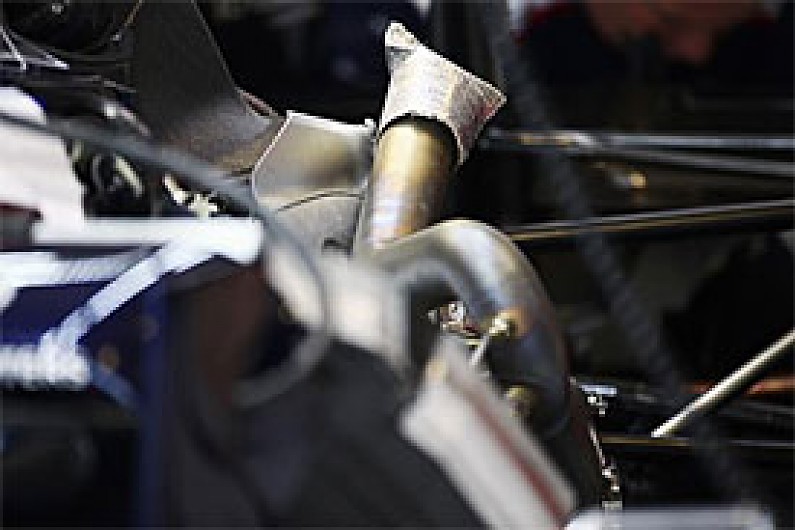 Williams has become the first team to experiment with a 2012-specification top exit exhaust during the young driver test in Abu Dhabi.
Valtteri Bottas has been running with the exhaust since the start of the day as the team attempts to gather data to aid work on its 2012 machine.
Chief operations engineer Mark Gillan confirmed during the Abu Dhabi race weekend that the team will be trying out a number of new components during the test.
"Any track time at the moment is very important because we're learning," he told AUTOSPORT. "We're continuously dealing with the issues that we've had over the season.
"For the test, we have got a set of items looking at the influence of next year's tyres and we're looking at different components both for this year and next year."
Next year's regulations mandate that the exhausts must exit from the top of the car as part of a set of rule changes conceived to outlaw the exhaust blown diffuser.