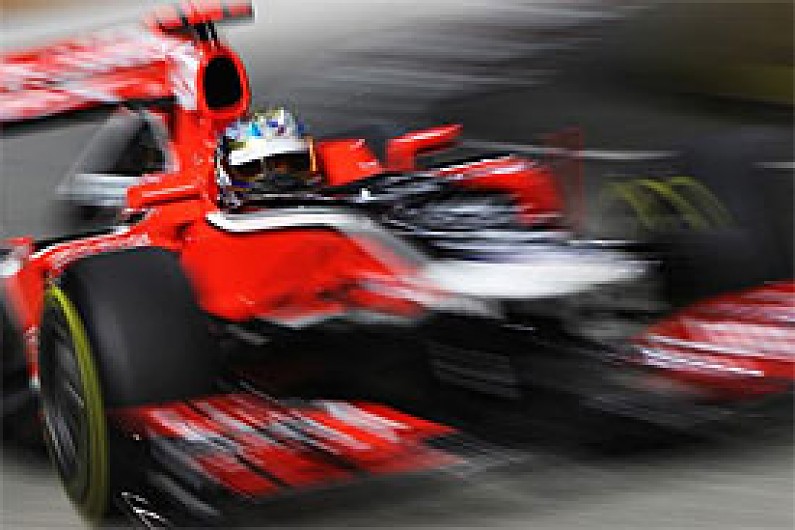 Virgin Racing has become the third team to apply for a name change next season, after officially lodging a request to revise its chassis name to Marussia.
With Team Lotus and Renault both looking to change their titles next year, Virgin Racing has now lodged a request with the Formula One Commission to switch its name to its Russian sportscar partner.
Marussia joined the outfit as a sponsor last season, but for this year took on a much larger role with the outfit - as well as title sponsorship.
Keen to enhance its relationship further, Virgin Racing now wants to become known simply as Marussia. The change requires the support from 18 members of the 26-strong F1 Commission.
Despite the Virgin name no longer being part of the official team name, the company will still remain a partner for the foreseeable future.
AUTOSPORT understands that the Virgin logos will still feature prominently on the car, and Richard Branson's group of companies will continue to work with the outfit on future projects.
Team Lotus has applied to change its name to Caterham, while Renault plans to become known as Lotus.