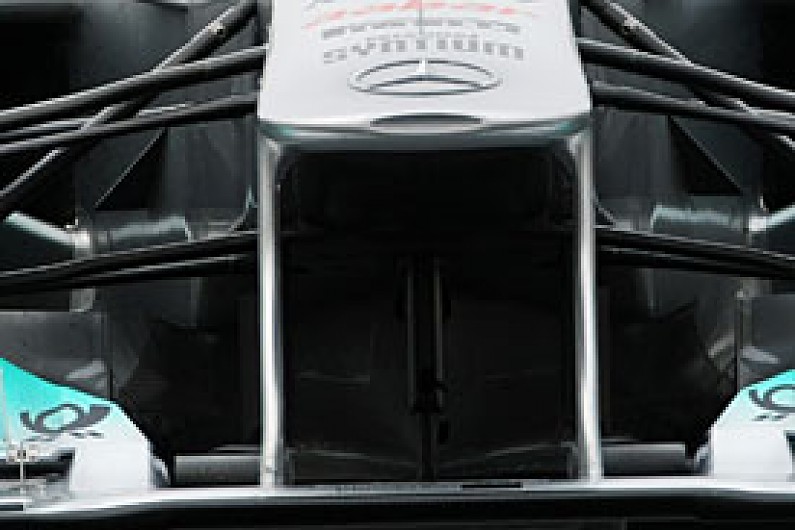 Mercedes is experimenting with an innovative front wing that uses the F-duct concept to boost downforce.
The airflow entering the slot on the front of the nose is, under certain air pressure conditions, diverted through channels in the front wing assembly and then redirected out of slots in the bottom of the main plane.
This airflow is fed to the diffuser, boosting the downforce generated at the rear of the car. This has also improved the way that the Mercedes uses its rear tyres.
While the F-duct, which required the driver to cover a hole in the cockpit with his hand, arm or leg, has been outlawed, the Mercedes design is legal as it does not depend on any such direct influence.
For in-depth analysis of the Mercedes wing and what it could mean for Formula 1, check out this week's AUTOSPORT magazine, which is released on Thursday.