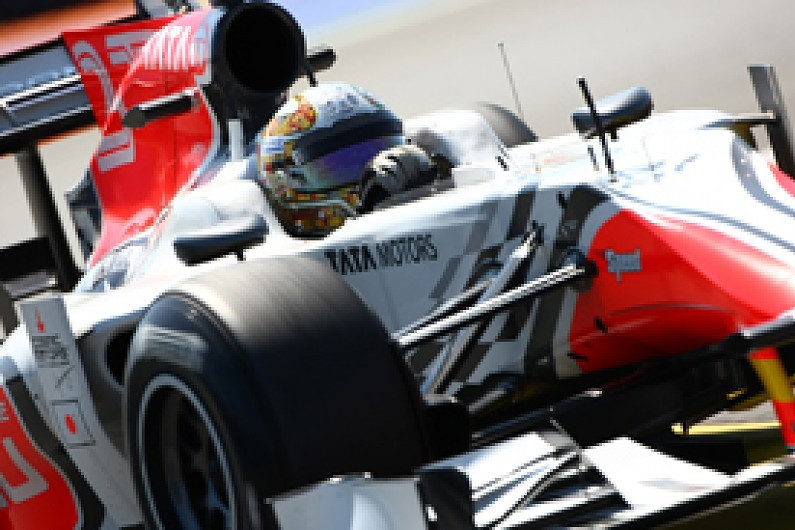 Spanish investment company Thesan Capital has taken a controlling stake in the Hispania Formula 1 team.
The firm takes over the team from previous owner Jose Ramon Carabante.
A statement from HRT said Thesan would work to strengthen the team and give it a more Spanish character.
"The Spanish investment group will lead the development of Hispania Racing in the upcoming years, maintaining the current team and directors, which is one of the main assets of the company, and will try to develop and search for opportunities to optimise and improve the performance of the team in the upcoming seasons, alongside progressively making the team more Spanish and definitively settling the team in Spain," said the statement.
"The Thesan Capital team, who consider the acquisition of Hispania Racing as an opportunity to enter a sector with great prospects of growing, will work with the aim of strengthening the strategic management of the group."
Hispania entered F1 at the start of the 2010 season. It had initially been created as Campos Meta 1, but during a troubled gestation period shareholder Carabante took full control, with founder Adrian Campos departing and ex-Jordan/Midland/Force India team boss Colin Kolles coming in to run the squad. AUTOSPORT recently revealed that Kolles is set to step down from his role in the coming months.
The squad has been at the back of the field for most of its Formula 1 life so far, although it has made progress under the direction of former Williams, Red Bull and Honda designer Geoff Willis, and is now often matching nearest rival Virgin.