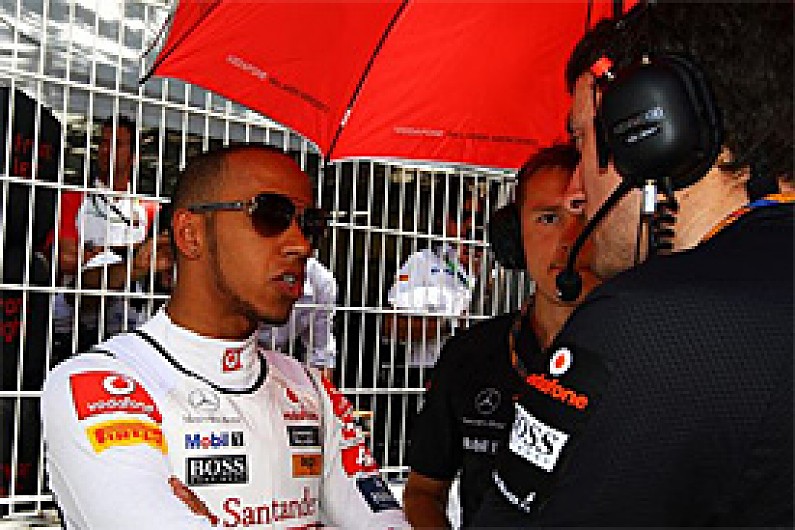 McLaren boss Martin Whitmarsh says the Monaco GP stewards "accepted" Lewis Hamilton's explanation of his "poor joke" following the Monaco GP.
The angry British driver slated the stewards after being penalised during and after the race.
When asked by the BBC why he thought the stewards had been paying attention to his driving, he said jokingly: "Maybe it's because I'm black. That's what Ali G says. I don't know."
Whitmarsh said after the race that Hamilton had returned to talk to the stewards and that they had accepted the explanation.
"Immediately after the race he was very down, and during a post-race TV interview he made a poor joke about his penalties that referenced Ali G," he said.
"However, I'm pleased to say that he chose to return to the track a little while later to speak to the stewards about the joke. They accepted his explanation."
The team boss conceded his driver had endured a very difficult day.
"Lewis had a frustrating afternoon," said Whitmarsh. "I guess the reality is that, if you start anywhere other than at the front of the grid here in Monte Carlo, you're always going to run the risk of getting involved in incidents - especially if, like Lewis, you're a forceful driver who never, ever, gives up.
"But that's Lewis. That's why he's such a fantastic driver - and that's why watching him race is so thrilling. So, yes, he's disappointed, because he's been seriously quick all weekend here, but that's Monte Carlo; that's racing; that's life."