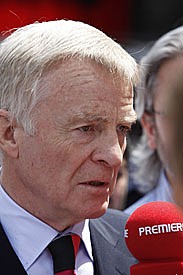 Former FIA president Max Mosley has lost his court case on UK media law, in which the Briton tried to get British newspapers to warn people before exposing parts of their private lives.
Mosley had asked the European Court of Human Rights to change media law in the UK after the News of the World newspaper had made revelations about his sex life three years ago.
The court, however, ruled against Mosley on Tuesday.
"The court is of the view that article 8 does not require a legally binding pre-notification requirement. Accordingly, the court concludes that there has been no violation of article 8 of the convention by the absence of such a requirement in domestic law," said the court in a statement.