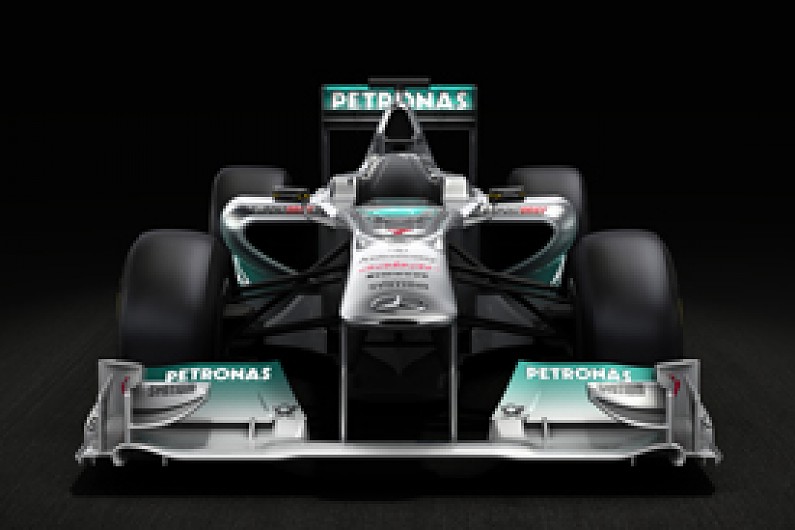 Mercedes has released the first image of its 2011 Formula 1 contender - the MGP W02 - ahead of its maiden public appearance at Valencia on Tuesday.
The team is one of several that has eschewed a full-scale launch this year in favour of making a low-key track debut when testing resumes after the winter ban. But Mercedes has issued a head-on computer-generated image of the car as an early hint of its look.
The picture suggests a more traditional airbox design for the 2011 car and a higher nose, while the livery receives subtle alterations with additional green highlighting for main sponsor Petronas and a slightly different silver for the main colour scheme.
After a disappointing return to works team status in 2010, when its programme was hampered by the restructuring that predecessor team Brawn had to undergo while also chasing the 2009 title, Mercedes switched all its attention to its 2011 design early last season. It hopes to have eradicated the issues that left the W01 slightly off the pace from the outset as well as giving itself more time to get to grips with this year's rule changes than its '10 title-chasing rivals will have had.
Nico Rosberg and Michael Schumacher stay on as the driver line-up for a second year.