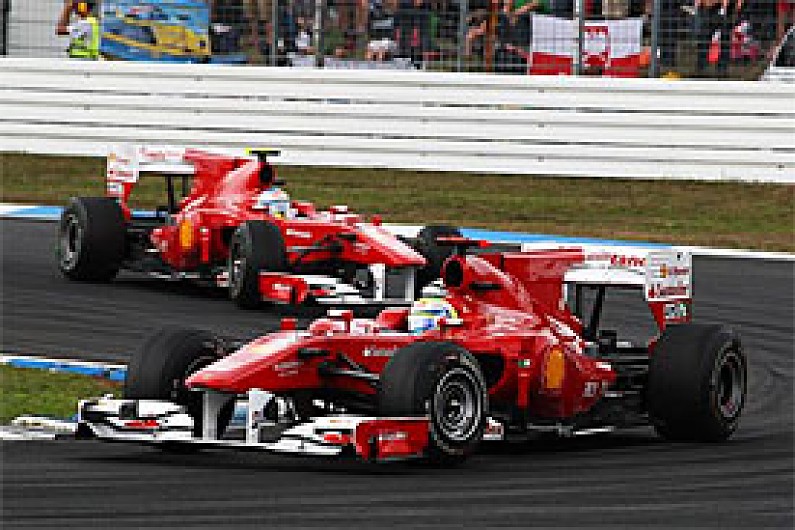 The ban on team orders in Formula 1 will be dropped from next season, the FIA announced following its World Motor Sport Council meeting on Friday.
A number of changes were confirmed in the sporting regulations from 2011, and the governing body said the "article forbidding team orders (39.1) is deleted."
The FIA said, however, that there would still be a rule to allow it to punish teams if it considers they had brought the sport into disrepute with their actions.
"Teams will be reminded that any actions liable to bring the sport into disrepute are dealt with under Article 151c of the International Sporting Code and any other relevant provisions," it said.
A team orders row erupted following this year's German Grand Prix, where the Ferrari team asked Felipe Massa to give way to Fernando Alonso to win the race.
Ferrari was fined $100,000 for its actions, although no further punishment was imposed, with the FIA vowing to clarify team orders rules.
The FIA also said on Friday that all team radio communications will be made available to broadcasters from the 2012 season.