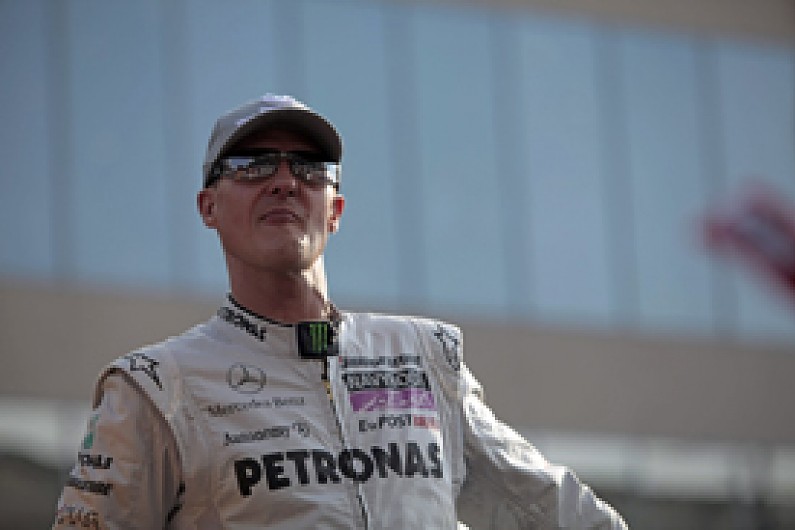 Michael Schumacher admitted after retiring from the first lap of the Abu Dhabi Grand Prix that his collision with Vitantonio Liuzzi had given him a fright.
The seven-time champion spun in front of the pack at the chicane and was collected while stationary by the Force India driver, whose car rode up the front of the Mercedes and narrowly missed Schumacher's head.
"It was even scarier from inside [the cockpit]," Schumacher told the BBC. "Obviously with me turned around I am like a ramp for the guys to just drive up on me. Luckily the safety is very high and nothing happened."
Schumacher, who has endured a difficult return to Formula 1 in 2010, added that the incident had been his fault: "I was on the outside obviously and trying to defend my position.
"For a moment I thought there was some contact involved , but I guess it was my fault.
"As for me, I am totally fine and was not hit by anything in the incident," he added. "I had to go to the medical centre just for a precautionary check. I went off the line, spun and because of the dirt there, the back of the car just came around.
"It's a shame obviously as I would have liked to finish the season with a more positive ending but I am already looking forward to fighting again next year. I would like to say thank you to everybody in our team for all of their hard work."