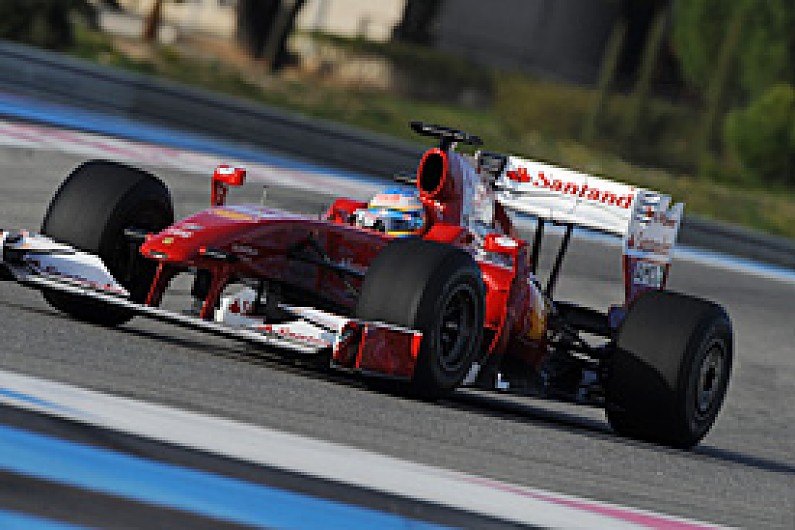 Fernando Alonso drove a Ferrari Formula 1 car for the first time when he took part in the shooting of a commercial that revealed the Italian's squad new colours for the 2010 season.
Alonso took to the Paul Ricard circuit in last year's F60 car, but the car sported a new livery with the Santander branding very visible on both the front and the rear wings, as well as on the car's mirrors.
The Spanish banking giant signed a five-year deal with the Maranello-based squad last year, coinciding with Alonso's arrival at the team to replace Kimi Raikkonen.
The short run at the French circuit was Alonso's first with his new team before the two-time champion begins proper work with the 2010 car at Valencia next month.
Ferrari's new challenger will be officially unveiled on 28 January.