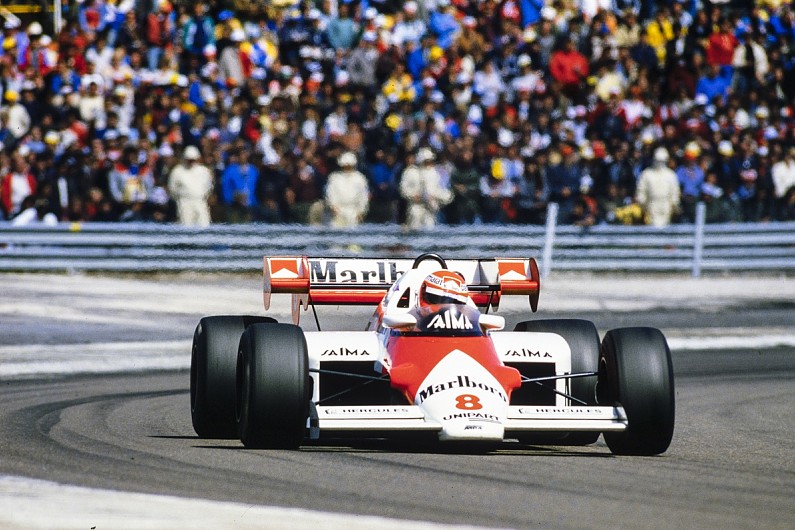 One of the ways Formula 1 teams push the limits of aerodynamics at the rear end of the car is from the 'coke bottle' concept started by McLaren.
The McLaren MP4/2 helped launch McLaren's success in the 1980s, building on the innovation of John Barnard's pioneering MP4/1 which featured the first all-carbon fibre chassis in Formula 1.
Autosport technical editor Jake Boxall-Legge is joined by Giorgio Piola to investigate the effect of the 'coke bottle' rear end on the car that went on to win the 1984 F1 world championship with Niki Lauda.