Rich Energy's shareholders are understood to be attempting to save the company's relationship with Haas after a Tweet on Wednesday said the Formula 1 team's sponsorship deal had been terminated.
Sources have told Autosport that the Tweet was either written or authorised by CEO William Storey, without the knowledge of the drinks firm's investors after an apparent difference of opinion.
The shareholders are keen to protect their investment in the brand, and that includes saving the relationship with Haas, as Wednesday's Twitter statement has already damaged Rich's reputation.
One source told Autosport: "The deal is not terminated and William has no authority to do so.
"The investors are trying to clear up the PR mess, but it's business as usual."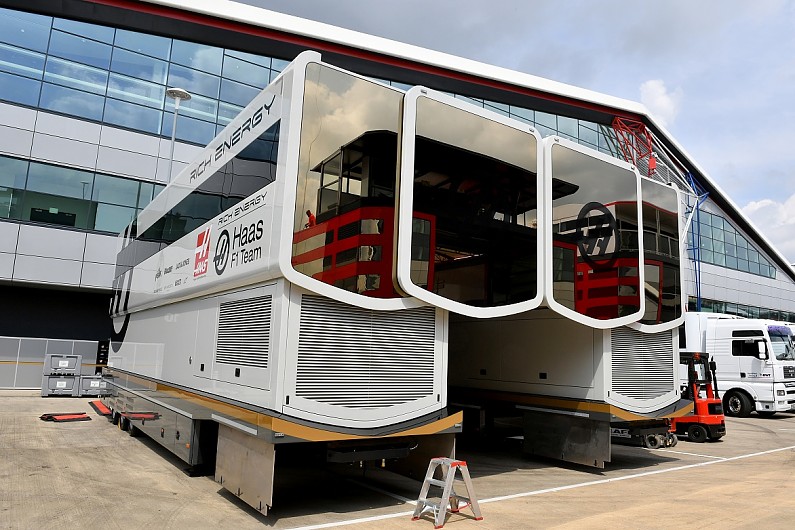 The shareholders listed alongside Storey for Rich Energy UK are Brandsellers Holdings Ltd, Robert Lee, Charlie Simpson, Neville Weston and Lloyd Tunicliffe.
It is believed that the same investors are also involved in a separate holding company which is in effect where the power lies.
Former Sainsbury's boss Justin King, appointed as advisor to Storey and Rich's board of directors in April, is believed to be involved in addressing the situation.
King's son Jordan, an IndyCar and F2 racer, announced a sponsorship tie-up with Rich in April.
Haas issued a statement on Thursday morning, quoting team boss Guenther Steiner as saying: "Rich Energy is currently the title partner of Haas F1 Team. I cannot comment further on the contractual relationship between our two parties due to commercial confidentiality."
Rich Energy's logos remained on display at Haas on Thursday morning, in preparation for the British Grand Prix.