Formula 1 world championship leader Lewis Hamilton has been demoted from the front row of the Austrian Grand Prix grid after incurring a penalty for impeding Kimi Raikkonen in qualifying.
The incident occurred in the first part of qualifying, when Hamilton was caught out by the approaching Raikkonen at the sharp Turn 3 right-hander and decided to straightline the corner in a late attempt to avoid impeding the Finn.
But Raikkonen ended up backing out of his push lap, and showed a middle-finger gesture at Hamilton as he went past the Mercedes.
Hamilton had qualified second to Ferrari's Charles Leclerc, but will now be relegated to fourth place.
Red Bull driver Max Verstappen is promoted to second, while Hamilton starts behind team-mate Valtteri Bottas but not McLaren driver Lando Norris, as had initially been indicated.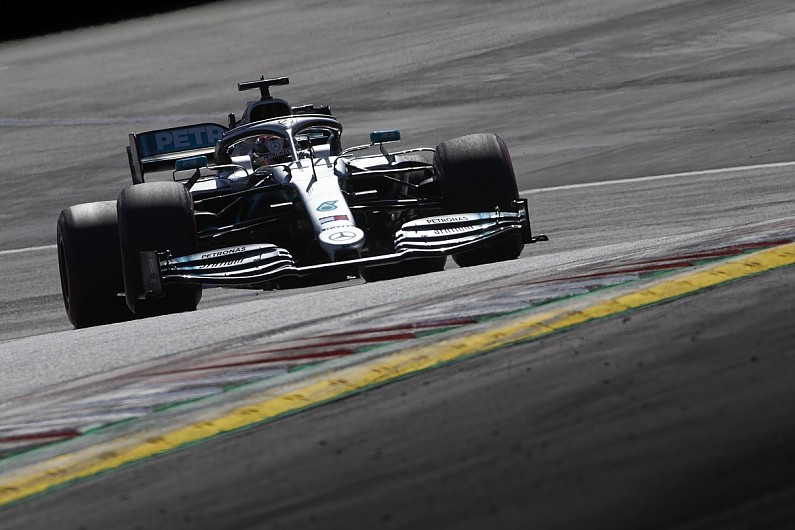 Hamilton said in the post-qualifying press conference that he had not realised Raikkonen was among the cars he needed to let through, but the stewards' verdict suggested the Briton had been made aware by his Mercedes team.
"Car #44 [Hamilton] had just come out of the pits and was informed of the cars approaching, including car #7 [Raikkonen]," the stewards' explanation read.
"Although car 44 tried to take evasive action when he became aware of car 7 approaching on a fast lap, it was not sufficient to avoid impeding car 7, which then had to abort the lap."
Hamilton also incurred a penalty point for the offence, which stands as the single point on his licence over the previous 12-month period.