Sergey Sirotkin will be Formula 1 reserve driver for McLaren as well as Renault for the rest of the 2019 season.
After losing his Williams seat at the end of last season, Sirotkin rejoined Renault as third and reserve driver for 2019 alongside a racing programme in the World Endurance Championship.
Ahead of the French Grand Prix, Renault announced it had given permission for McLaren to "have access" to Sirotkin as well.
It means Sirotkin could be called upon to deputise for either Carlos Sainz Jr or Lando Norris at McLaren, but Renault would have first option if it needed to replace Nico Hulkenberg or Daniel Ricciardo at the same time.
"McLaren is a legendary team and I'm happy to have this opportunity to work with them, join their history, see from the inside how the team and drivers work," said Sirotkin in a statement issued by his backer SMP Racing.
"I also thank SMP Racing and Renault for their support."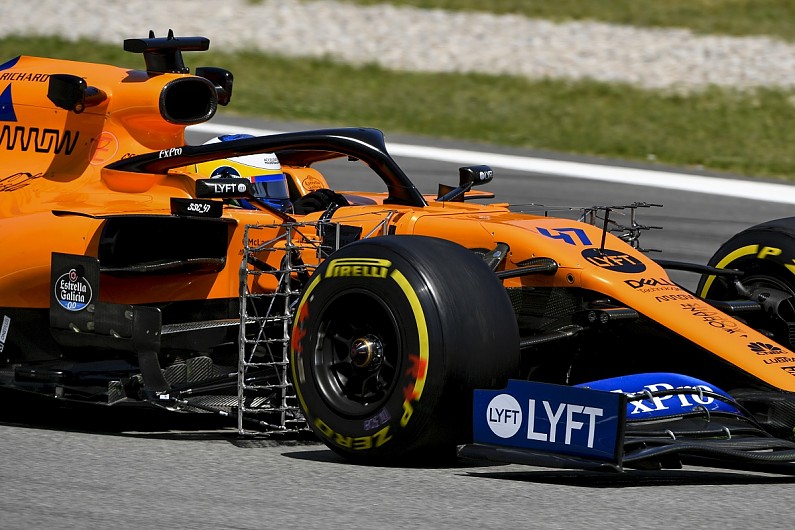 McLaren did not have an official reserve driver on its books, with test and development driver Sergio Sette Camara (pictured above) - who races in Formula 2 - not in possession of a superlicence.
Andreas Seidl, McLaren F1 team principal, described Sirotkin as "an expedient solution".
"Sergey is a known quantity, has the necessary superlicence points and is formally aligned to our engine provider, Renault, so he is the obvious candidate," said Seidl.