Red Bull Formula 1 team boss Christian Horner says Max Verstappen was "really reserved" in his pursuit of Monaco Grand Prix winner Lewis Hamilton, but also "fought like a lion".
Verstappen finished second on the road, just half a second behind Hamilton, after a long chase that included minor contact at the chicane in the closing laps.
But the Red Bull driver was carrying a five-second time penalty for an unsafe release into the path of Valtteri Bottas at his pitstop under the safety car.
When that was added, Verstappen dropped back to fourth behind Sebastian Vettel and Bottas - an outcome that Horner called "bitter".
But Horner said his driver showed great patience in his chase of Hamilton.
"I thought he was really reserved - he was building up, building up," said Horner.
"That was really the only one big chance he had, and he went for it, which is Max."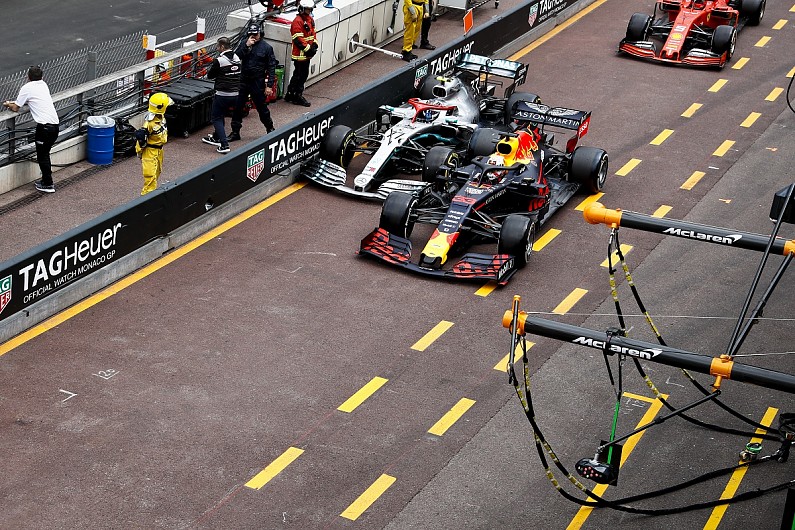 Horner admitted the penalty was harsh on Verstappen.
"Unfortunately contact was made in the pits, and Max got the penalty," said Horner.
"It's tough for him because he drove a mighty race, he drove with all his heart, but P4 feels a little bit bitter after such a great drive.
"But it is what it is, the stewards made a decision that they thought was fair for them, and we have to accept that.
"His only chance was to pass Hamilton and pull out the five seconds.
"He deserved to be on the podium today.
"The encouraging thing is that the performance is right there, he was pushing, pushing, pushing.
"He fought like a lion, tried to make the pass on Lewis, and it was worth a go."