Ferrari Formula 1 customer engine teams Haas and Alfa Romeo will both switch to the Italian manufacturer's upgraded specification of power unit for the Monaco Grand Prix.
After Ferrari was alone in running the upgraded engine at Barcelona, Haas and Alfa Romeo have now confirmed they will be running the new power unit at this weekend's race.
Ferrari fast-tracked the introduction of its upgraded power unit for the Spanish Grand Prix last time out in the hope of adding more performance to its car.
Mattia Binotto, Ferrari's team principal, said in Spain that the move to bring forward the engine's introduction, which the team had originally planned to do for June's Canadian GP, had not been easy.
"It has been a big effort and not straightforward and not obvious," he explained. "It has been a very last minute decision to introduce it.
"We just concluded the entire homologation process in the last days, so we did it because we were convinced that it could have been important [at Barcelona], and maybe important in the next races - maybe even Monaco."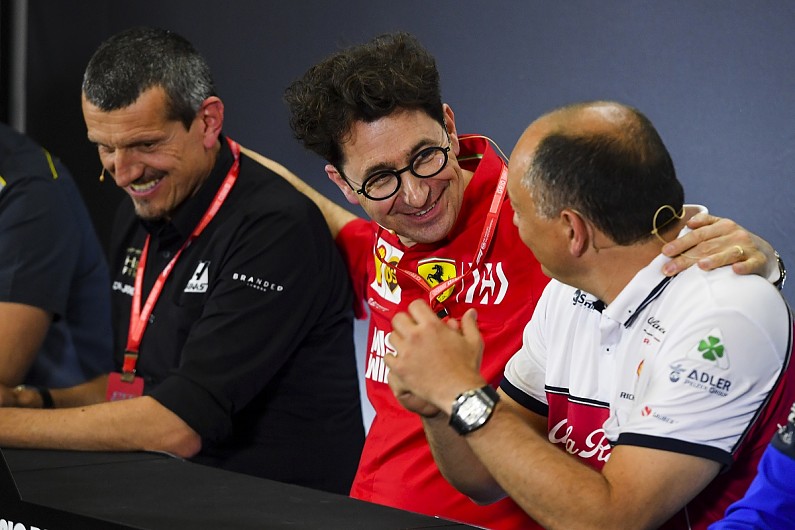 Although the tight and twisty Monaco track will not particularly play to any power performance increases, getting an understanding of its mapping will be important for Haas and Alfa ahead of the next race in Canada, which is more power sensitive.
Haas boss Gunther Steiner said: "I don't know exactly how much the power difference is, and how much the drivebilty is [better].
"It is energy management and all that stuff, and I don't know the maps. But for sure it will not be worse."