Philip Morris has underlined that Mission Winnow will remain Ferrari's active 2019 Formula 1 title sponsor, despite the team name change and logos being removed for the Australian Grand Prix.
Mission Winnow logos first appeared on the Ferrari at last year's Japanese Grand Prix, but the initiative's involvement in F1 has caused some controversy.
Australian authorities launched an investigation into whether Mission Winnow breached anti-tobacco advertising legislation.
Shortly after news of that issue emerged, Ferrari announced that the Mission Minnow logos would be removed from the cars and team uniforms for this weekend's event in Melbourne.
Furthermore, a revised F1 2019 entry list from the FIA had Ferrari's team name changed from 'Scuderia Ferrari Mission Winnow' to 'Scuderia Ferrari'.
While the moves prompted questions about whether the Mission Winnow initiative would be abandoned, Phillip Morris has confirmed that it is pushing on with the project.
In a tweet responding to the ongoing situation, Mission Winnow said: "We are here to stay. Mission Winnow will remain the title partner of the Scuderia Ferrari team. The changes are currently planned only for Australia."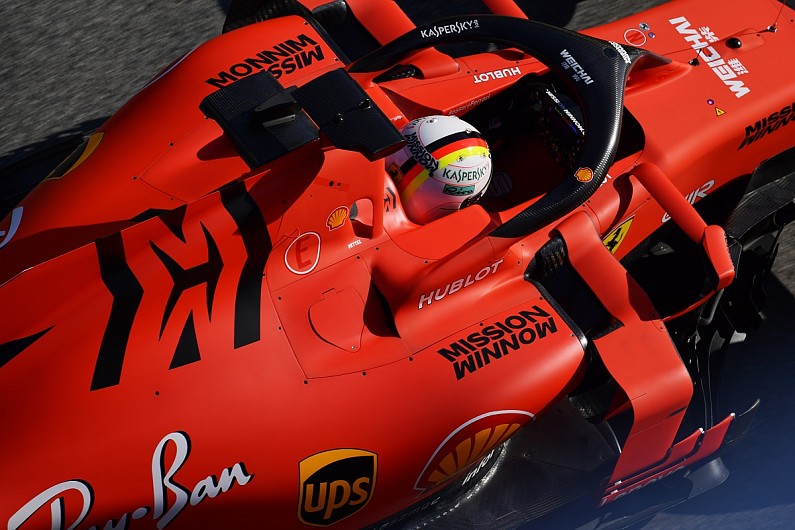 Phillip Morris and Ferrari have been adamant that the Mission Winnow project does not breach any anti-tobacco advertising legislation because it is focused on the firm's non-tobacco projects.
The branding also appears on the works Ducati MotoGP bikes, and was used in last weekend's season-opening Qatar GP.
Fellow tobacco company British American Tobacco has also returned to F1 branding with a focus on its alternative products, forming a partnership with McLaren and running A Better Tomorrow logos on its cars.