McLaren has agreed a partnership with Coca-Cola, which will result in the soft drink giant's logos appearing on a Formula 1 car for the first time.
The deal between McLaren and Coca-Cola runs until the end of this season.
But there are likely to be options to extend the deal if the tie-up proves a success.
The Coca-Cola company has been involved in grand prix racing before, when its energy drink Burn was a sponsor of Lotus from 2012 (pictured below).
But The McLaren deal is the first time the parent company's name and logos have been utilised in F1.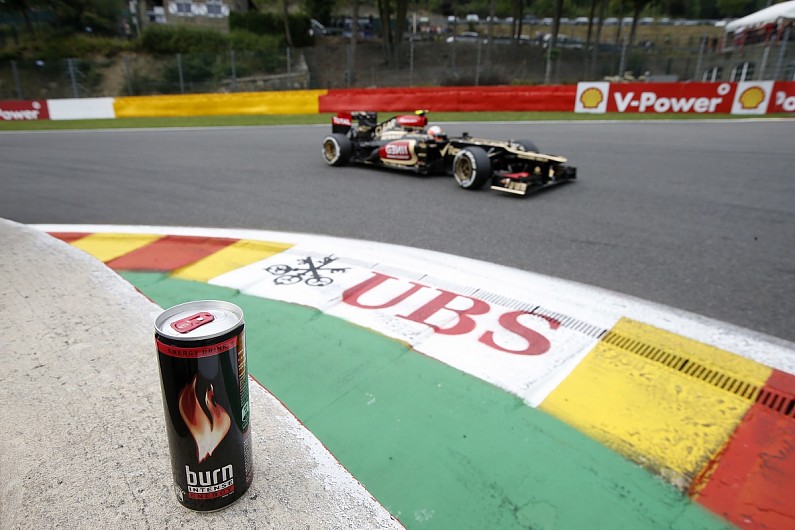 The Coca-Cola logos, as well as those of sub brands Dasani and SmartWater, will appear on the McLaren race cars and the overalls of Fernando Alonso, Stoffel Vandoorne and 2019 driver Lando Norris.
McLaren CEO Zak Brown said: "Coca-Cola has a rich history of sponsorship and a record of innovative activations and we are honoured the company has chosen to partner with McLaren to explore opportunities in Formula 1.
"Formula 1 as a sport is changing, as are we as a team, and we're looking forward to introducing Coca-Cola to the potential that our team and fantastic, global sport represents."
Coca Cola's vice president of sports partnerships Ricardo Fort added: "We are looking forward to this activation with McLaren, both our companies are innovators, and we are both looking to further connect with youth.
"This partnership will guide us to what our customers, markets and consumers are craving from this high octane passion."