Ferrari tested an updated floor and a newly designed brake duct in Japanese Grand Prix practice in its push to recover lost ground in the Formula 1 world championship battle.
Although there has been very little time since the last race at Sochi, Ferrari has used the opportunity - and higher downforce demands of the Suzuka circuit - to trial changes.
The tweak to the floor involved an extended cut just in front of the rear tyre. As can be seen in Giorgio Piola's photograph (below), this hole became filled with rubber debris during running in Friday morning practice.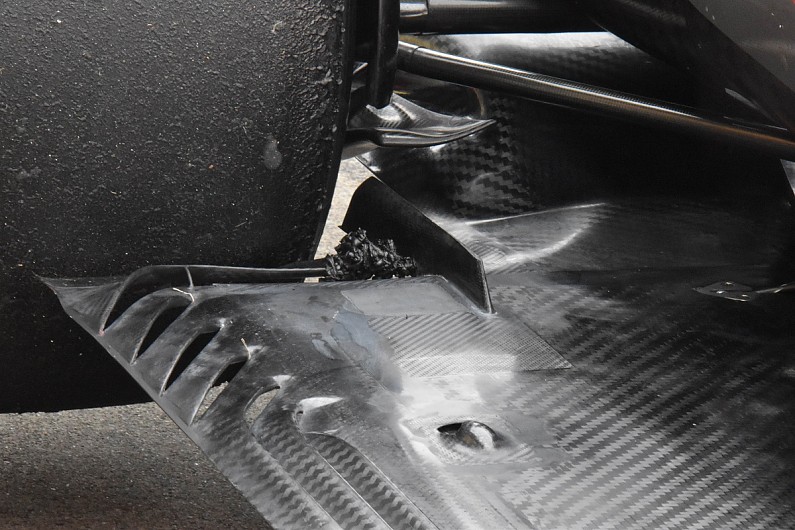 The final section of the old floor (see below) did not extend as far across, with the team clearly feeling that it is now better to feed more air through.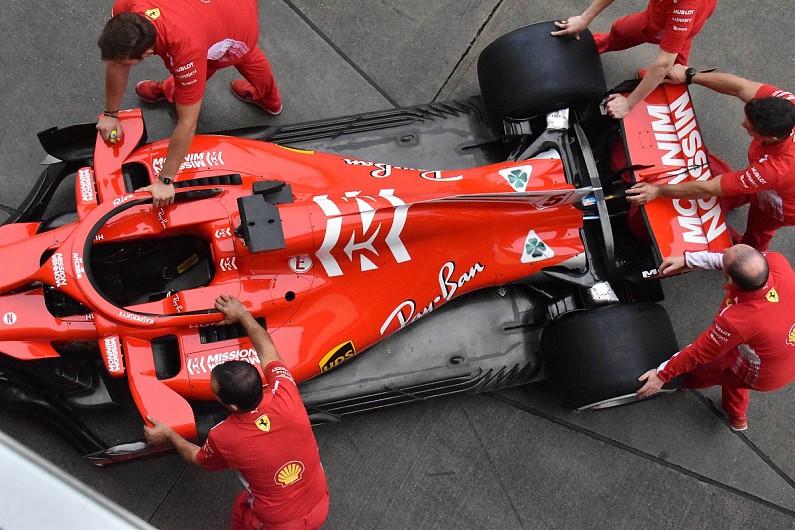 Ferrari tested the new floor design in opening free practice, but reverted to the older version for the second session.
At the front of the car, Ferrari has also added an extra L-shaped fin at the bottom of the brake duct to better direct airflow at this crucial area of the car.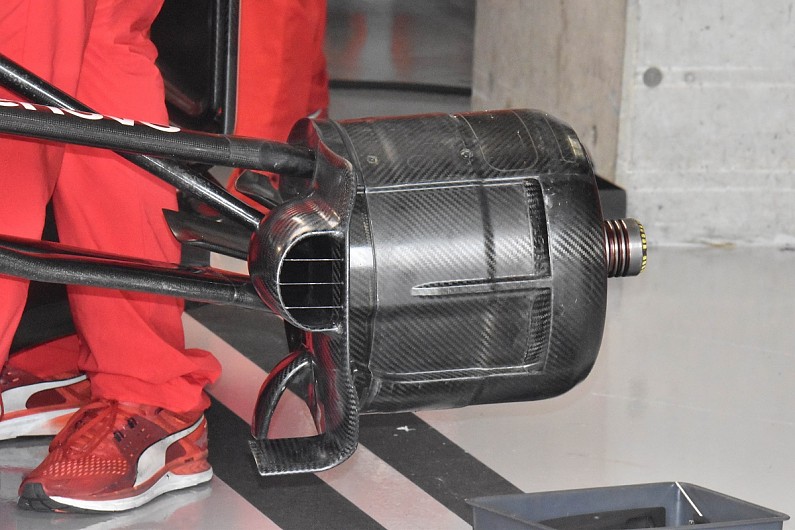 The previous version of the brake duct can be seen below.