Ferrari's new CEO Louis Camilleri insists no decision has yet been taken about Kimi Raikkonen's future with its Formula 1 team.
Although there have been indications that Camilleri's close relationship with Raikkonen had increased the chances of the Finn earning a fresh contract, he was clear on Friday that nothing had been settled.
"We have not taken a decision yet," Camilleri told media during his first press conference in his new role at the Italian Grand Prix.
"When we take that decision, and there is no time frame, you will be the second to know."
Camilleri, who took over control of Ferrari from the late Sergio Marchionne, added that the final decision on who the team would take to partner Sebastian Vettel would be down to team principal Maurizio Arrivabene.
"I know Kimi very well," he explained. "He is a dear friend and has been for a long time.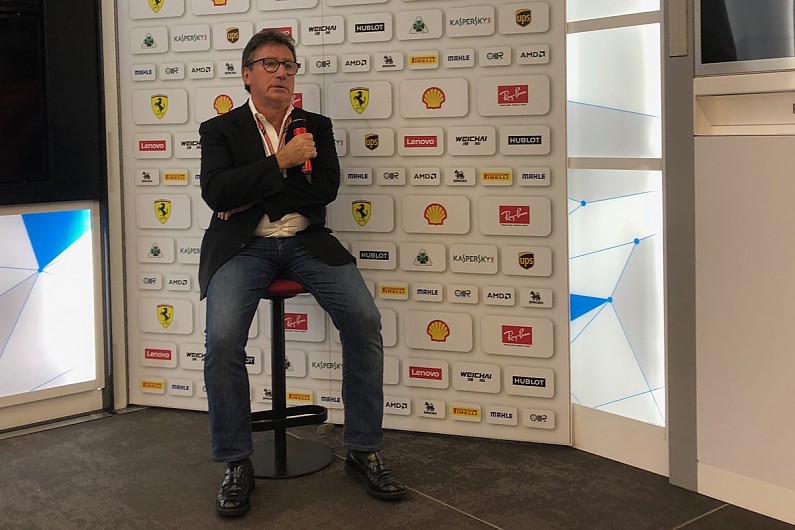 "As for the decision making process, it is a team decision.
"Maurizio who is team principal will ultimately take the decision but he and I will discuss it, and once we are ready we will take it."
While Ferrari's choice of drivers is between Raikkonen and Charles Leclerc, there was speculation earlier this year that the team had been considering Fernando Alonso.
When asked about whether Ferrari was ever interested in a return for the Spaniard, Camilleri said: "Alonso retired, or at least stepped down for a year.
"To my knowledge we've had no contact with Alonso.
"I've been here for four weeks but I do not believe there were any contacts."