Esteban Ocon has hit out at Kimi Raikkonen following their accident during Formula 1's Azerbaijan Grand Prix.

Ocon and Raikkonen battled over sixth place on the first lap at the Baku City Circuit but came to blows at Turn 3, with the Frenchman ending up in the wall.

Raikkonen was able to continue, but Ocon was forced to retire for only the second time in his Formula 1 career.

An angry Ocon blasted Raikkonen for the accident, which will be investigated by the stewards after the race.
"Clearly I had a great start, really good, I managed to overtake him in Turn 2, I was ahead of him on the straight. I was completely ahead, he was behind," Ocon told Canal +.
"I don't know what he did, he released the brakes and hit me.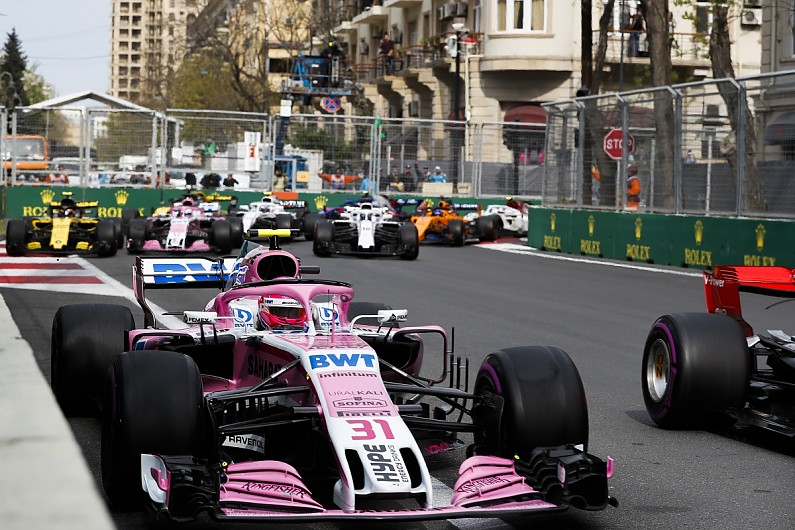 "It's clearly a missed opportunity after a great start to the weekend. I think [Sergio] Perez is going to score a lot of points, it's good for the team.
"What do we want to tell Kimi? He doesn't talk. He's not in the [track] position he should be in a Ferrari.
"He made a mistake yesterday, he made another one today," added Ocon, referring to the mistake Raikkonen made in qualifying that cost him a chance of grabbing pole position.