The Mercedes Formula 1 team suspects a software glitch caused Lewis Hamilton to lose Australian Grand Prix victory to Sebastian Vettel's Ferrari during a virtual safety car period.
Melbourne polesitter Hamilton had led the early stages of the 2018 F1 season-opener but was leapfrogged by the later-stopping Vettel during a mid-race VSC period that had been called to help marshals retrieve Romain Grosjean's Haas.
While Hamilton was baffled about how he had lost the lead after not being warned beforehand that he was in any danger of doing so, Mercedes thinks a software programming issue meant it was not made aware of the threat that Vettel had posed.
"We thought we had about a three-second margin, so we need to ask the computers - and that is what we are doing at the moment," Mercedes motorsport boss Toto Wolff told Sky.
"If we have a software problem somewhere we have to fix it.
"I think the problem is within our system. Fifteen seconds is what you need and we had 12, which we thought was enough but it wasn't."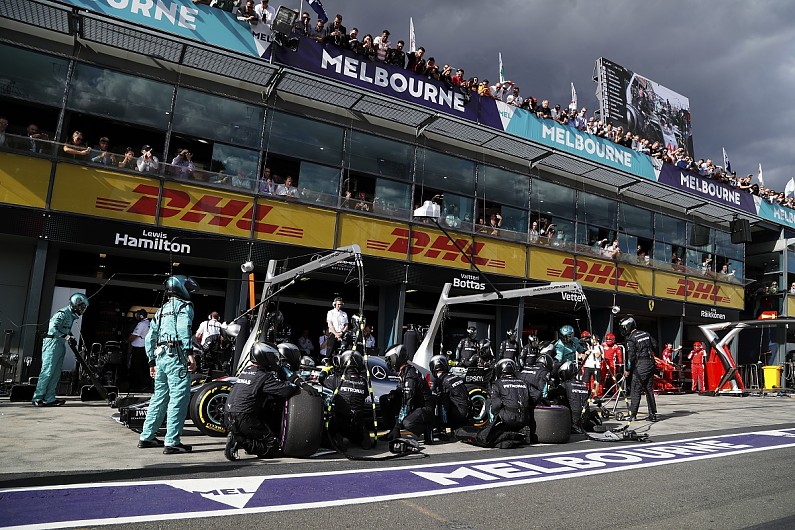 Wolff suggested that part of the problem had come up because Mercedes' system had not correctly calculated the gaps during a particularly close race.
"It is a situation we didn't have yet with a special constellation of cars on track, so the gap that we needed was wrongly calculated by the system," he said.
"The way the algorithms are set up, the way the computers are programmed, the green light was always enough for us to stay ahead.
"But then we saw the TV pictures and it wasn't enough."