Ferrari is understood to have made a 10bhp gain with its 2018 Formula 1 engine, despite the increased reliability demands needed for this season.
With drivers limited to just three power units for the 21-grand prix campaign, manufacturers have had to work hard on improving durability to ensure components can last seven full events.
Ferrari had set an original minimum target of matching its 2017 power for the start of this season, but insiders have suggested that it managed to eke out some actual gains for its Melbourne specification 062EVO.
Under the guidance of engine technical chief Corrado Iotti, a specific effort was made to lift performance at slow and medium speeds - where there was greater potential for lap time benefit.
A number of changes have been made, starting with making the turbocharger system lighter. It is understood this now produces a greater boost with a shorter response time, and has a more efficient method for charging the MGU-H.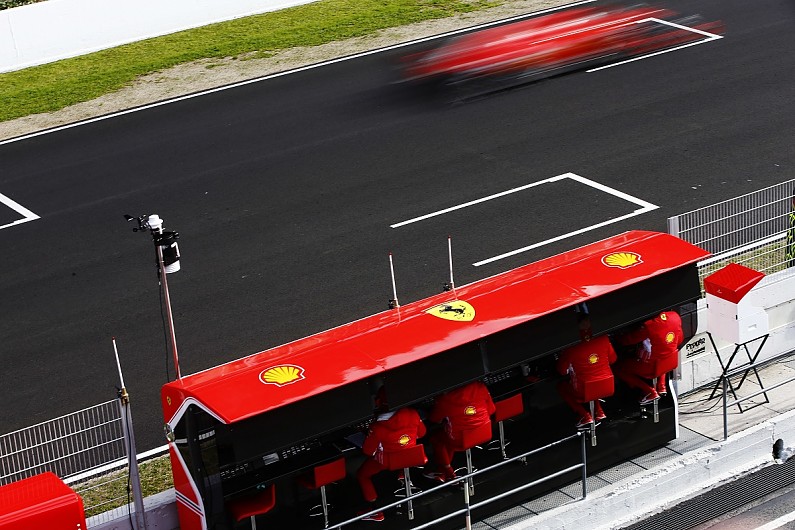 Given the new usage rules, all engine manufacturers have also focused on ensuring the second specification they introduce during 2018 is a significant performance step.
Ferrari is eager to see how the current engine stacks up against the new Mercedes specification, especially in terms of its qualifying modes.
But one concern for Ferrari is the fact that the increased weight of 2018 cars, allied to more full-throttle time over a race lap this year, will lead to an increase in fuel consumption - something that could hold it back at tracks such as this weekend's venue Melbourne.