Formula 1 race director Charlie Whiting has dismissed fears of potential chaos with new standing restart rules.
From 2018, restarts following red flag periods can be made from the grid, rather than from behind a safety car as has previously happened.
The choice over the procedure will be made by Whiting at the time of the stoppage and will depend on track conditions.
The FIA conducted trials of the new standing restart procedure during pre-season testing at Barcelona, but the efforts drew some harsh criticism from drivers.
Whiting believes that driver worries are unfounded, because in the event of a red flag teams normally change tyres anyway - so it would be not much different to a normal race start.
"No driver has spoken to me about it," said Whiting.
"It seems a bit of an odd comment to me, because they all put new tyres on whenever there is a red flag.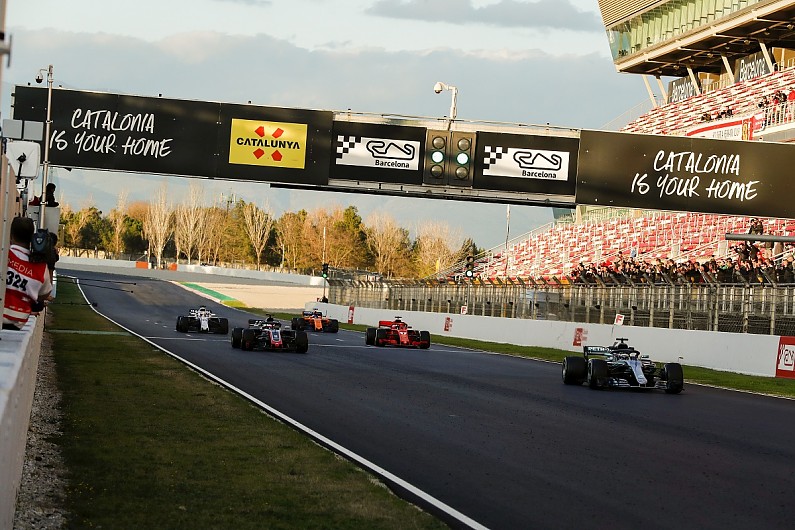 "So I am not too concerned about it. I think the grip was quite low in Barcelona anyway, and they didn't put new tyres on because it was a quick procedure."
Romain Grosjean had been the most vocal, suggesting that the grip levels were so low during the tests that he feared accidents when the procedure was used for real.
"Safety-wise I'm a bit concerned," he said about the possibility of having to do the restart on used tyres. "To me it could be carnage.
"You could lose the car in a straight line. Honestly, I was not having much fun, just trying to upshift and downshift was tricky."
Autosport has produced a standalone special magazine to celebrate our 70th birthday. All current print subscribers will receive a copy for free. To order your copy of the 196-page Autosport 70th Anniversary issue, please go to: autosport.com/autosport70th