Ferrari president Sergio Marchionne has suggested the team will replace Kimi Raikkonen in 2019 if it cannot find a way to unlock his best form consistently next year.
Raikkonen, the oldest driver of the current grid at 38, returned to the Maranello squad in 2014 but has failed to win a race in four seasons, first alongside Fernando Alonso and then as Sebastian Vettel's team-mate.
The German has won eight races in the past three years and has finished ahead of Raikkonen in the standings each season.
Raikkonen was given another one-year contract for the 2018 season, but Marchionne said the 2007 world champion will need to find his old form again if he is to stand a chance at securing a deal for the following year.
"My personal opinion is that if we find the right key, Raikkonen drives like a God," Marchionne said during Ferrari's traditional pre-Christmas media dinner.
"But we need to find it. When things go right, it's a pleasure to see him driving.
"In other moments it seems like he takes a break. He needs more consistency in terms of performance, but it's important to find the right key to make him driving like in Monaco also on other circuits.
"Probably this is the last season to find the right key and we must do it.
"It would be a shame if he would leave F1 without showing his real potential."
Marchionne said if Ferrari needs to find a replacement for Raikkonen, it will take a young driver like F2 champion Charles Leclerc (pictured), who will race with Sauber in 2018.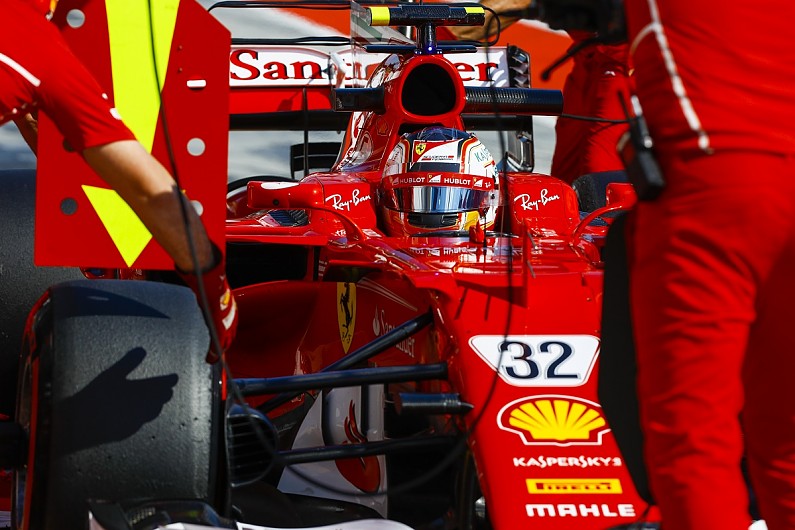 "We see Leclerc, Verstappen and Giovinazzi, drivers with great skills, who can deliver a big change in the driver market," he said. "I'm still happy to have chosen Leclerc.
"I think that if we can not find the right key for Raikkonen, the choice will fall on a young driver."
The Ferrari president also said four-time champion Vettel has the responsibility to learn from the mistakes he made in 2017 in his championship battle with Lewis Hamilton.
But Marchionne said he does not see Vettel's moments of anger - like when he made contact with Hamilton in Baku - as a weakness.
"I don't know if it's a problem of weakness or personality," he added. "I don't see weakness in his anger expressions.
"Vettel has something like a guy from the south of Italy.
"He showed that a couple of times this year, but he learned from these situations.
"I continue to say that we have the obligation to give our drivers a car that allows them to fight for victory.
"In 2016 we didn't succeed, but in 2017 we gave them a great car. From now, he has his own responsibility, but he knows it."